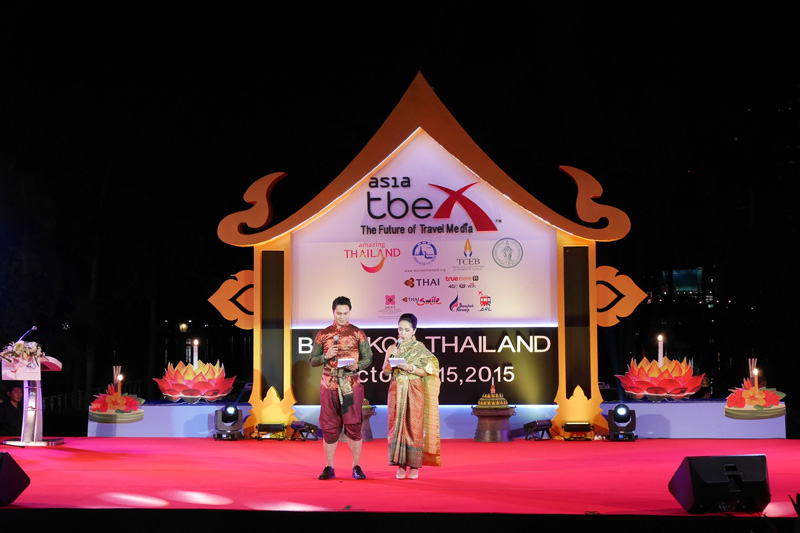 News : Bloggers Take Over at TBEX Asia 2015
Bangkok recently played host to TBEX Asia 2015, a huge event that saw hundreds of bloggers and writers gather in the nation's capital.
From October 15th to 17th, 2015, Thailand hosted Asia's first travel blogger exchange. Known as TBEX Asia 2015, the three day event drew hundreds of bloggers and writers in Bangkok. The conference also gave Thailand the unique opportunity to promote its 2015 'Discover Thainess' campaign, and Thai bloggers got the chance to do a little networking with their peers.
The conference was held at the Queen Sirikit National Convention Centre, with the support of the Bangkok Metropolitan Administration, the Tourism Authority of Thailand (TAT) and the Thailand Convention and Exhibition Bureau. The schedule of events included press tours, FAM trips, networking parties, multiple panel discussions, and even a temple fair-themed farewell party at Asiatique.
The first TBEX was held in 2008, and the event is organized annually in the United States and Europe. Attendance has grown significantly over the years, and event organizers are looking to branch out into Asia. The majority of participants at this year's event came from the United States, while Europe, Australia and Asia made up the remainder of attendance figures.
TAT's Juthaporn Rerngronasa said that if bloggers visit Thailand and are impressed by what they see, they'll share their experiences on their blogs. Ultimately, the event will help attract younger visitors to the country. According to TBEX surveys, 75% of travelers prefer to use the Internet to find tourism information. Travel blogs, in particular, play a major role in helping them make their final travel decisions. And when bloggers attend the TBEX, they spend approximately two weeks exploring local and nearby attractions.
The TAT has been more aggressive with its digital and online marketing strategies in hopes of promoting tourism to the country. The TAT's goal is to attract younger travelers and those with families.