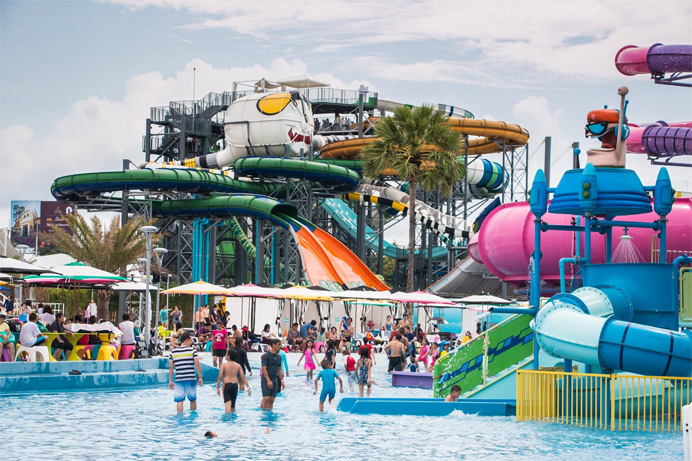 Tourism Update : Thailand's Theme Parks Offer Great Incentive Event Locales
From thrill rides in Bangkok, to waterparks in Hua Hin and night safaris in Chiang Mai, Thailand has a lot to offer when it comes to theme parks.
The kingdom of Thailand features a huge number of exciting amusement parks and theme parks, all of which are ideal for any family holiday. However these attractions can also make for great Incentive Event Locales for MICE travellers looking for that perfect team building spot. Here are just a few of the many wet and wild fun zones this country has to offer:
BANGKOK:
Dream World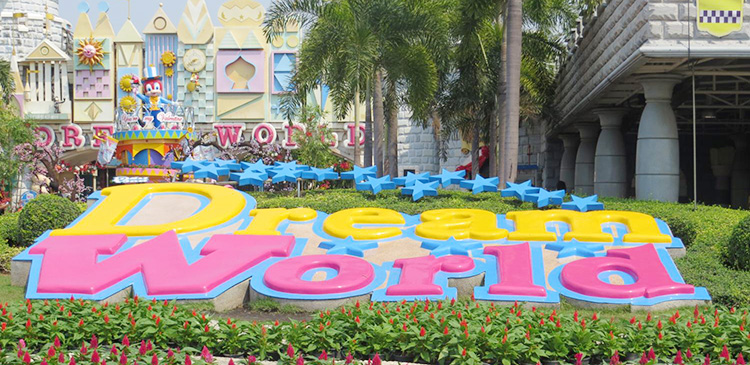 Located on the outskirts of Bangkok this large scale amusement park has spectacular thrill rides, such as the Sky Coaster, The Viking, The Flying Carpet, and the Hurricane, as well as plenty of rides, games and fun things for younger kids. There are also water attractions, like Super Splash (a boat ride ending with a huge splash) and the Grand Canyon, where you can raft down the water rapids. In Snow Town you can enjoy a sleigh ride, build a snowman or throw snow balls, while the 4D Adventure features a movie with lots of special effects making it seem like you're a part of it.
Siam Park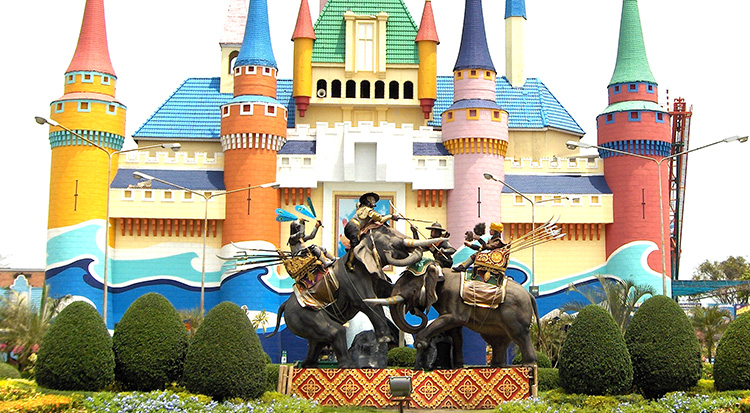 This water park and theme park offers water slides, swimming pools, a mini zoo, botanical gardens and roller-coasters. The park is set on 120 acres, and is considered to be the largest theme and water park in Southeast Asia. The wave pool is the largest in the world as certified by Guinness World Records and stretches an impressive 13,600 sq.m (the only man made beach in the city). The theme park meanwhile has over 30 different rides, including Vortex (a suspended looping roller coaster), Boomerang, Giant Drop, Aladdin, and the Log Flume. The park is separated into three main zones: the water park; the amusement park; and a theme park (Siam Genius).
PATTAYA:
Cartoon Network Amazone
This one-of-a-kind waterpark opened its doors in 2014, and boasts 30 world-class water rides and slides, live Cartoon Network entertainment shows, mascot meet and greets, thrills attractions and interactive water play fun. It features 10 themed-entertainment zones and also boasts captivating live and multimedia entertainment that incorporates the latest in interactive smart-screen technology. The Omniverse Zone boasts some of the fastest water rollercoasters in the world, while the Cartoonival Zone has more than 150 water features to discover and is where fans can hang out with their favourite Cartoon Network friends. The park is located in the small seaside town of Bangsaray, about a 20-minute drive from Pattaya City and less than two hours from Bangkok's Suvarnabhumi Airport.
HUA HIN:
Vana Nava Hua Hin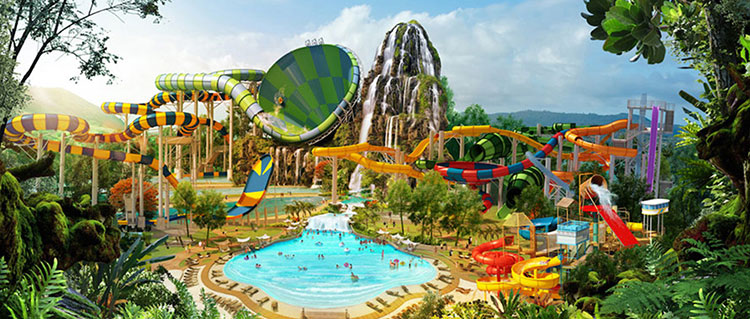 Reported to be Asia's first Water Jungle, this massive waterpark is located right in the heart of Hua Hin, Thailand's most renowned resort town. Claiming to be the first ecologically and community aware waterpark in the region, the facility boasts 19 very exciting watery rides and slides. Also, thanks to a proprietary RFID and data management technology that allows our customers to pay cashlessly, share and order photos captured within the park, visitors can enjoy the day without having to worry about cash, cameras or mobile phones.
Santorini Water Fantasy Park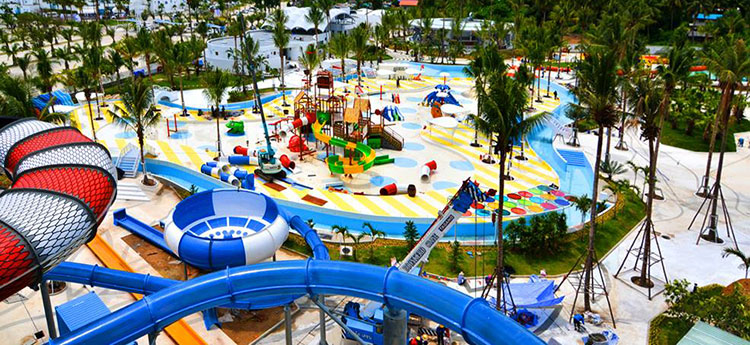 This Greek myth-themed water park extends over 32,000 sq.m, and is home to such ominously titled rides as: Artemis's Rapids; The Thunder of Zeus; Athena's Space Shaker; Vulcan's Kamikaze; Venus Free Fly (6 sliders), and Poseidon's Lagoon. There's also a Haunted House, and a 3D Trick art Museum digital experience. Meanwhile the 'Satorini Connects' system allows visitors to log-in and use the wristband to update their social media while spending their time on playthings in the water park.
Black Mountain Water Park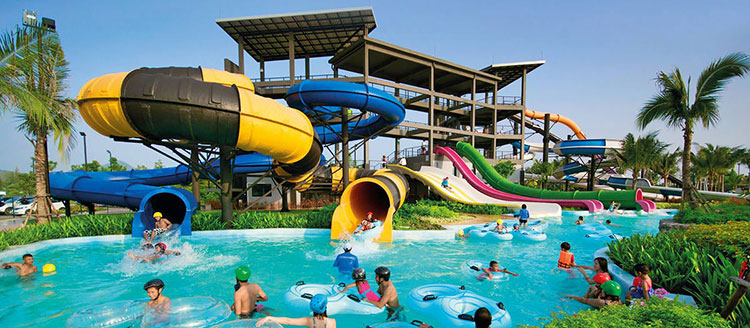 Spread over 40,000 sq.m, and situated just a short distance from the centre of Hua Hin, this water park opened in 2011 and is now one of the most favourite tourist attractions in the region. It's operated in line with the highest safety standards and supervised by highly trained lifeguards, and offers a 17 m tower with 9 different slides, a spectacular wave pool, a lazy river ride, a beach/infinity pool and even a children's pool. The park is part of the Black Mountain Golf Resort, itself a perfect venue for both small and large groups of golfers.
PHUKET:
Dino Park Mini-Golf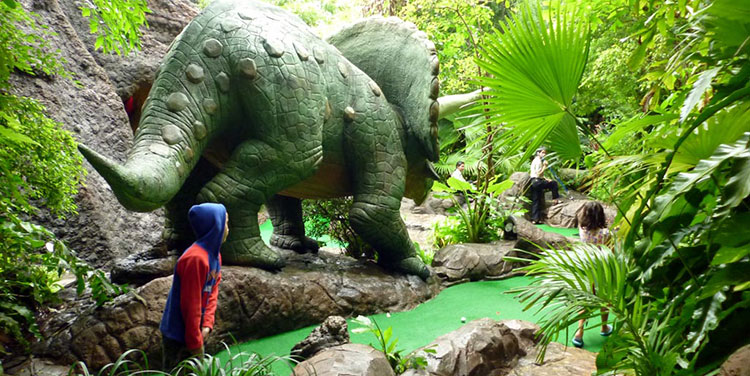 A favourite island attraction, located near Karon Beach, this dinosaur-themed park and mini-golf course offers the opportunity for guests to putt their way along an 18-hole course which features authentic scale replicas of prehistoric creatures. Each hole blends with the theme, and offers a different and exciting view of the prehistoric world. Players pass by a primeval swamp, lava cave, roaring Tyrannosaurus Rex, 12 m waterfall, and even an erupting volcano — all with special lighting and sound effects.
CHIANG MAI:
Chiang Mai Night Safari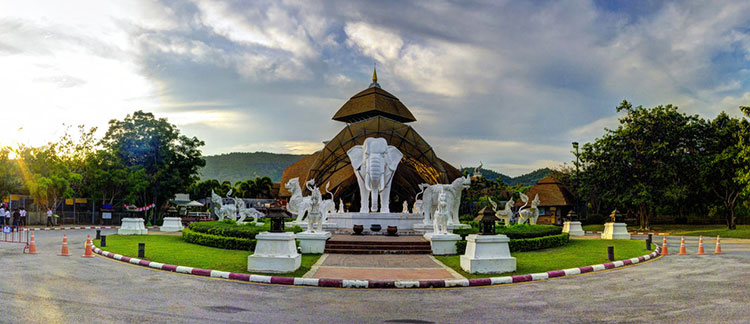 Considered by many to be the most beautiful night safari in the world — twice the size of the Singapore Night Safari — this attraction is spread out over over 300 acres, and is located just 10 km from the centre of Chiang Mai. It is essentially a zoo set out like a theme park, with animal viewing that is separated into three main areas. There is a daytime area called the Jaguar Trail Zone, with over 400 animals to see. The nighttime area is split into two zones, the Savanna Safari Zone and the Predator Prowl Zone. These sections are open from 6pm till midnight daily, and visitors travel along in an open sided tram. Here visitors can try and spot white rhinos, hyenas, lions, cheetahs, wildebeest, giraffes, ostriches, zebras, and water buffalos, and maybe even a kangaroo, dingo or emu.