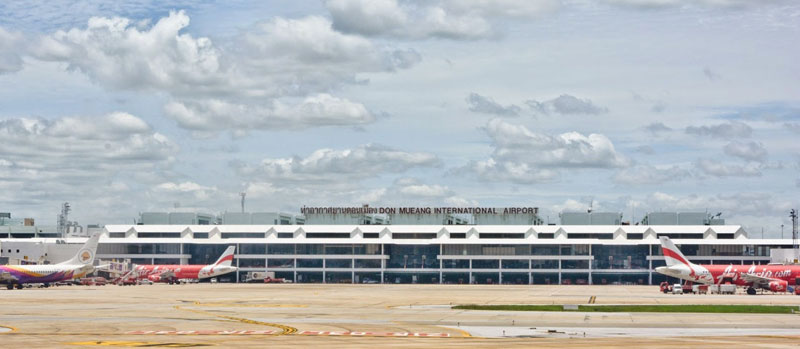 Trending - Thailand's Airlines Make Substantial Progress on Reforms
Thailand's airlines have come under fire recently over safety standards, but progress is being made to comply with the regulations set forth by The Civil Aviation Authority of Thailand.
In January it was announced that commercial aviation in Thailand should expand by about 10% in 2016. These predictions, gleaned from the Kasikorn Research Centre's recent analysis, indicate a growth rate slightly lower than 12% previously forecast for 2015, but still good news for the country's beleaguered airline industry.
The results of a recent European Aviation Safety Agency (EASA) audit brought some relief to Thai authorities because the agency did not penalize any Thai-registered airlines. It did warn civil aviation authorities in Thailand that they would need to make substantial progress on reforms before the next audit later in 2016. Earlier in 2015, International Civil Aviation Organization (ICAO) raised a red flag on Thailand, and in response the US Federal Aviation Administration (FAA) downgraded Thailand's aviation safety rating from "Category I" to "Category II". The EASA's decision not to penalize Thailand's aviation industry is important because European flights generate over THB48.6 billion for Thai airlines, representing 27% of total international flights
Unfortunately, however, the US has downgraded its safety rating of Thailand's aviation authority following earlier findings by the United Nation's International Civil Aviation Organization (ICAO). Thailand's aviation authority said it was still formulating its response to the findings, adding that the national flag-carrier - Thai Airways - would not be affected.
Some low cost carriers, including City Airways, which recently had a flight to Hong Kong grounded at Don Mueang airport, are coming under extra scrutiny. The CAAT informed City Airways that it would not be allowed to operate after February 12 if the problems were solved. Meanwhile Nok Air, another low cost Thai carrier, also made headlines recently when 10 pilots walked off the job. Patee Sarasin, chief executive of Nok Air, revealed that the pilots stopped working in response to the airline's increased auditing of aviation management, carried out in line with standards set by the European Aviation Safety Agency (EASA). Some of the pilots failed their evaluation in the more vigorous auditing procedures. Mr. Sarasin, added that the walkout has damaged the airline's brand and is unacceptable.
Safe reliable air transport is crucial to the sustainability of a healthy MICE industry in Thailand, so it is vitally important that TICA members let the government and the airlines know that airline safety standards are a number one priority. Thankfully progress is being made, and most carriers are on the right track when it comes to implementing more thorough checks and balances, so let's hope there are nothing but blue skies ahead.