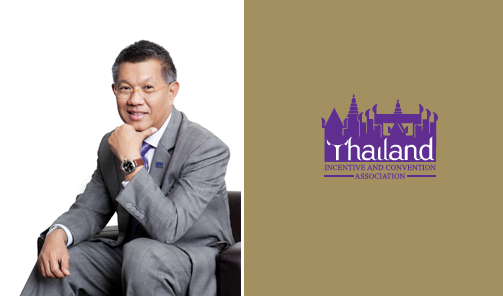 A Message from Sumate Sudasna, President of TICA
Welcome to the first edition of the TICA newsletter for 2016, a year that holds great promise for Thailand's MICE industry. It will be a year of immense planning and implementation with a singular vision of driving Thailand to be at the forefront of the world's top MICE destinations.

In this issue, we highlight TCEB's drive towards tapping the growing Indian MICE market, and look at what's in store for this market under the new government support scheme entitled the 'Thailand Extra Exhibition'. We also examine the initial impacts of the AEC (ASEAN Economic Community), which began formal operations as of December 31st, 2015. Find out how the ASEAN member nations are looking towards the future.

For our Destination Spotlight we revisit the provincial town of Kanchanaburi, which is an ideal base from which to explore central Thailand. As of late it's also become an excellent venue for team-building events and retreats, as it is home to many natural and historic attractions. Take a look and discover the charm and potential of this evergreen destination.

All in all, it is evident that there is definitely a concentrated effort by all stakeholders not only to promote Thailand's MICE industry, but also to take it to a higher level of success through professionalism and hard work. Even now the TAT is gearing up its tourism drive, the Civil Aviation Authority of Thailand (CAAT) is implementing stricter safety regulations for Thai carriers, and Bangkok's Don Mueang International Airport has opened a second terminal to facilitate a bigger inbound volume. In short, Thailand is open and ready for business!