Koh Samui, the third largest Island in Thailand after Phuket and Koh Chang, has long been one of the top destination choices for MICE in the region. With a plethora of hotels and resorts, a newly renovated airport, and decades of tourism behind it, Koh Samui is ideal for the international business traveller. Long favoured by European and American tourists who come to enjoy the striking beauty of the island's coral reefs, coastlines and long sandy beaches. Including, Chaweng, Lamai, Bophut, Big Buddha, Choengmon, Hua Thanon and Maenam, and the 55 km ring road makes it convenient and practical to travel beach-to-beach. Koh Samui also has many sister islands; Koh Tao (top diving destination in Asia),Koh Phangan (known for its Full Moon Party), Angthong National Marine Park, Koh Tan and the spectacular Koh Nang Yuan.
Koh Samui has a tropical savannah climate and is generally warm and humid for most of the year and has only one true dry-season month. However, in comparison to Phuket and most of the rest of southern Thailand, Samui's weather is relatively dry. The heaviest rain is typically seen in the months of October and November. Samui Airport has a unique, open-air design with the indoor areas being the gift shop, ticket office, toilets, and VIP lounge area. It is also the country's seventh busiest airport handling more than a million passengers annually. The airport has two terminals (domestic and international). The international terminal is about 50 metres north of the domestic terminal.
MICE HOTELS
Anantara Bophut Resort & Spa Koh Samui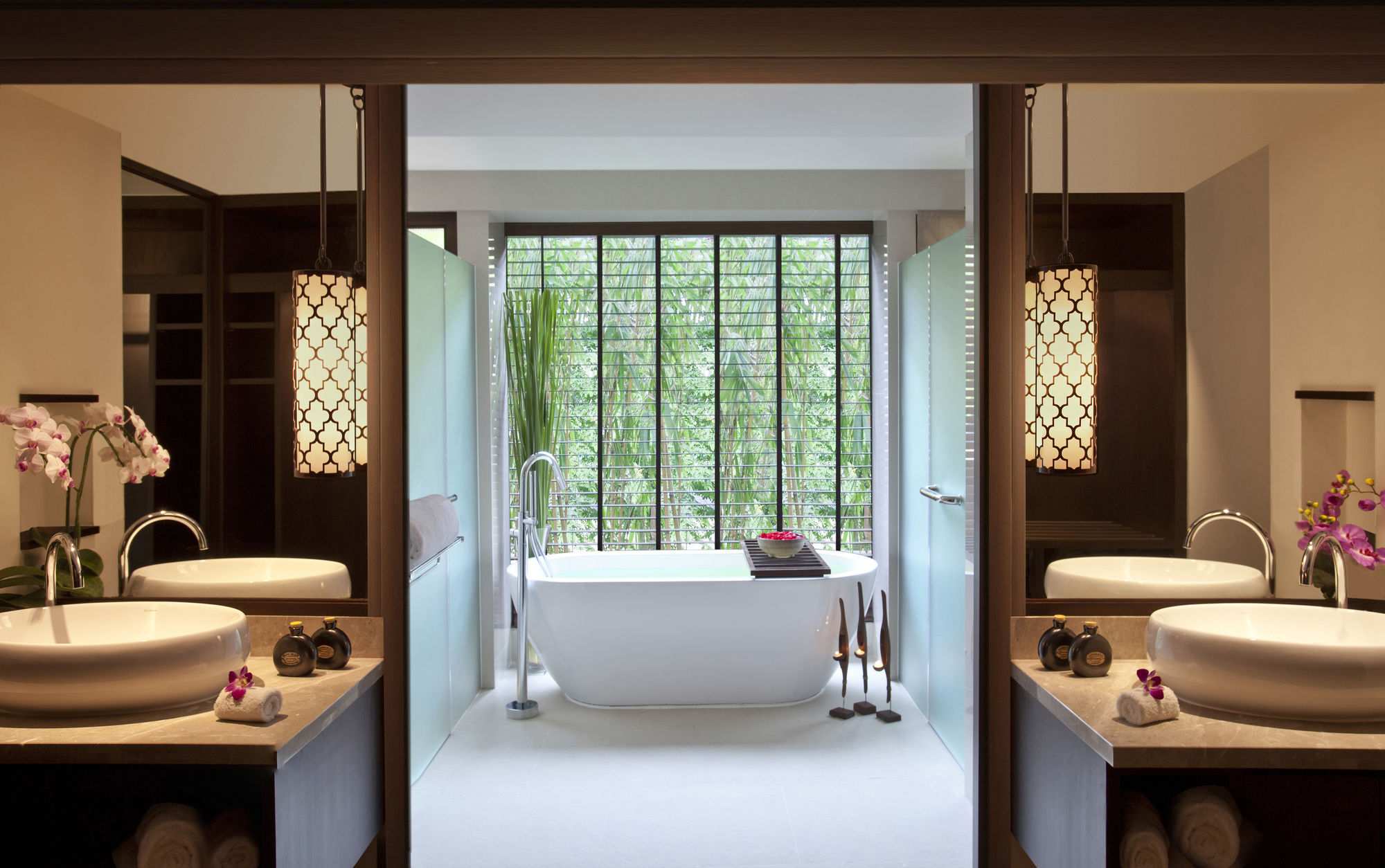 Located on a tranquil stretch of sand, Anantara Bophut Koh Samui Resort offers guests inimitable luxury comforts coupled with world renowned Thai hospitality. Enjoy water sports on the Gulf of Thailand's placid warm waters whilst residing at one of the most elegant Koh Samui resorts. Soak in the sun by Anantara's elegant infinity pool with stunning sea views or on Bophut's peaceful beach. Unwind with one of our specially developed Anantara spa packages. Dine on fiery Thai curries and char grill cuisine overlooking the ocean.
A wealth of leisure facilities and experiences from windsurfing and sailing to spa, beach yoga, tennis, cooking classes and area excursions help you to make the most of Koh Samui's stunning natural and cultural attractions. In short, Anantara Bophut Koh Samui Resort brings you all of the island's riches with Anantara's distinctive gracefulness.
Bandara Resort & Spa, Samui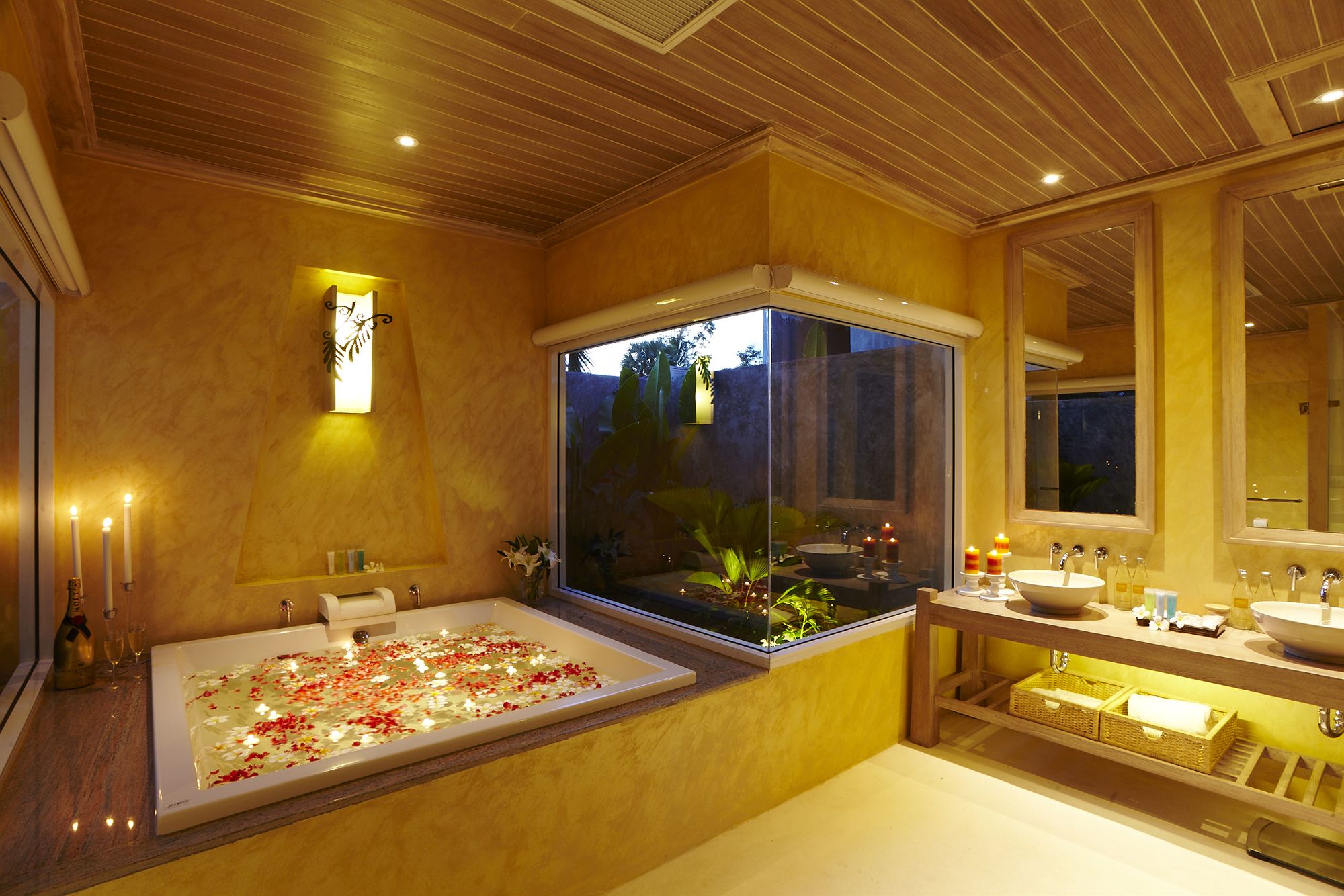 Bandara Resort & Spa is located on the peaceful north coast of Samui Island amid charming fisherman villages and uncrowned beaches. The resort's 168 rooms comprise well-appointed, Deluxe and Grand Deluxe accommodation as well as lavish villas with private garden and plunge pool, also Pool Villa Suites featuring private pool.
Chomdao Restaurant serves international fare in alfresco, ocean-view settings, while our beach bar set the mood for seaside pleasure. Recreation and leisure facilities include luxury spa and no less than four swimming pools including children's and beach-front pools.
Banyan Tree Samui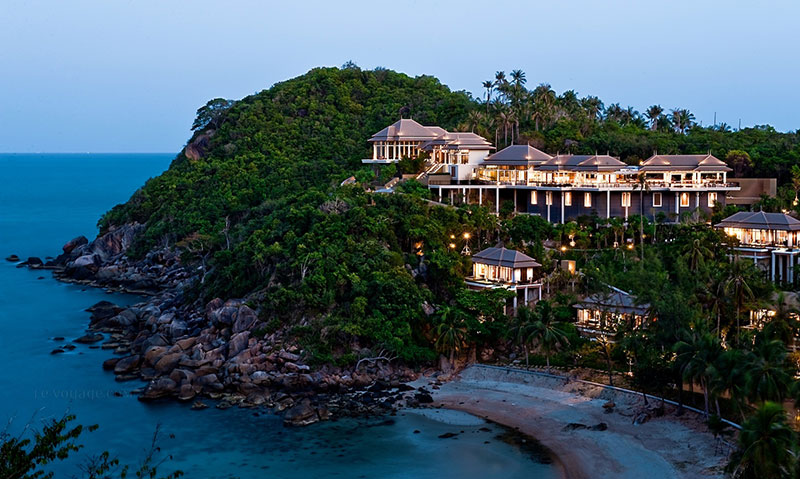 A tropical sanctuary awaits
Come into a universe where water meets sky and cascading terraces are fringed with hill coves and an unparalleled view of the Gulf of Thailand. Swim within a blissful haven in Koh Samui. Surrounded by waters that invite, entice and serenade, Banyan Tree Samui is infused with a timeless air of delicious mystery. Overlooking the scenic Lamai Bay, this Samui luxury resort, featuring elevated structures designed to reflect traditional Thai architecture, is nestled in a series of cascading terraces on a private hill cove in the southeastern coast of Koh Samui. Retreat from the dizzying pace of modernity into secluded haven where the hours melt into each other gently and peace is within your touch at all times. Just 19 kilometres from Samui International airport, the resort showcases a sweeping collection of carefully curated villas, nestled on a private hill cove along the island's southeastern coast.
Chaweng Regent Beach Resort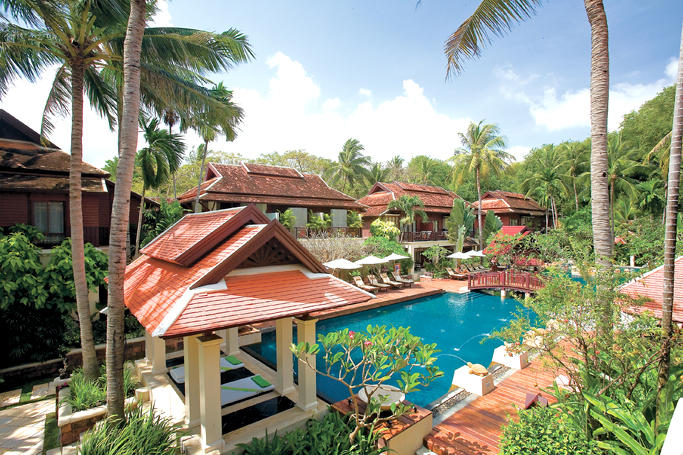 Chaweng Regent Beach Resort, where impeccable service and luxury accommodation awaits, offering a refuge to promote health and wellness with palate-pleasing experiences.
Chaweng Regent Beach Resort is a stunning beach front resort, situated on the famous Chaweng beach on Koh Samui. Conveniently located only a short walk away rom the vibrant excitement of Chaweng with its many entertainment spots, restaurants and shopping centers, our resort offers the very best location to suit all tastes. Whether you want to get away from it all and relax in our tranquil surroundings or shop till you drop, Chaweng Regent Beach Resort has it all!
Four Seasons Resort Koh Samui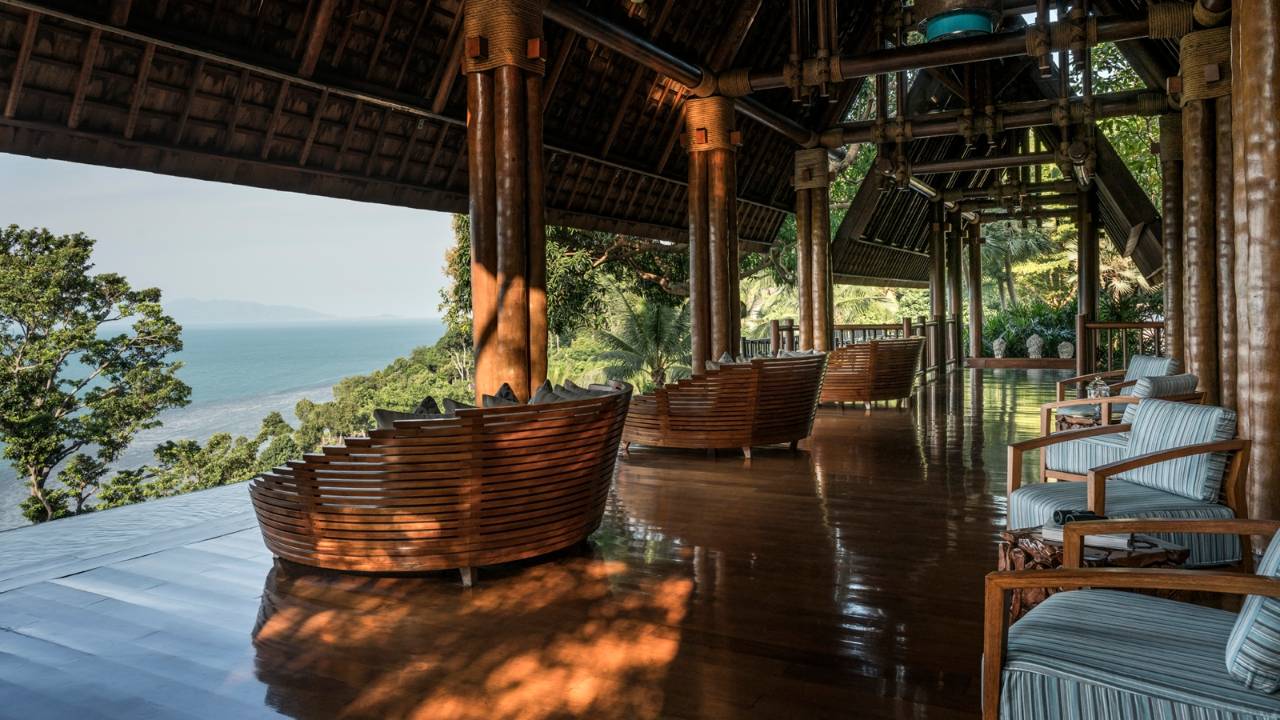 Escape to the pristine luxury of white sandy beaches surrounded by lush tropical greenery. Four Seasons Resort Koh Samui is the perfect place to discover the idyllic bliss of Thailand's island life, whether from a private outdoor deck overlooking the ocean, the aqua-inspired interiors of a plush residence perched on the hillside, or the turquoise waters of an infinity pool.
At Four Seasons Resort Koh Samui, Thailand, experience island perfection in your private hillside luxury villa, shaded by coconut groves and overlooking the mystical Gulf of Siam.
Manathai Koh Samui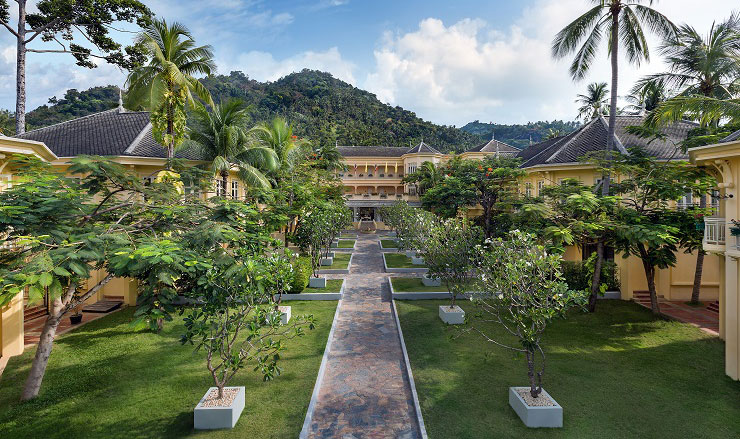 TALL COCONUT PALM TREES SWAY. WATER PONDS AND SUMMER FOLIAGE LINE THE DRIVEWAY.
Here unfolds your summertime getaway. Defined by its history, soft colonial elegance and world-class service, MANATHAI Koh Samui continues to be the ideal choice for travellers to Thailand's most delightful island destination. Wander into an oasis of old-world charm where walls adorned in cheerful yellow jasmine hues are complimented with soft white details to frame a vision of a bygone Thai era.
The 148-room MANATHAI Koh Samui is an elegant sanctuary set on the serene sands of Lamai Beach. Boundless gardens create a sense of calm and space, four restaurants give limitless dining options, and two swimming pools for floating. Within the stunning main quarters are found polished teak hallways and rambutan red cushions resting on rattan furnishings. Generous courtyards house beautiful guest wings. A peaceful haven created for every guest.
Renaissance Koh Samui Resort & Spa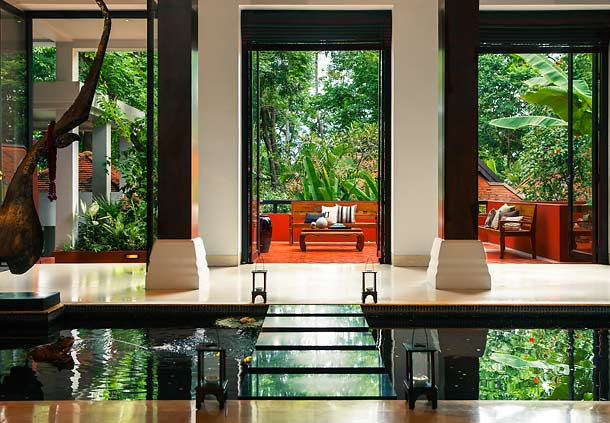 Indulge in an unforgettable luxury experience at the Renaissance Koh Samui Resort & Spa. Nestled among lush gardens and only steps from the beach, our hotel sets the ideal stage for a tranquil getaway. Our spacious, sophisticated hotel rooms feature tasteful decor and luxury amenities, while our villas provide access to your own private pool, along with mesmerizing views of the Koh Samui coastline. Relax and rejuvenate at our resort's signature spa, which offers a wide selection of treatments, or satisfy your cravings with exquisite Thai cuisine at one our excellent hotel restaurants. If you're seeking a venue for a wedding or event here in Koh Samui, our hotel features flexible, well-appointed venue spaces and a spectacular oceanfront backdrop. We offer a prime resort location, placing local attractions within reach; we're just a short trip from Chaweng Beach and Big Buddha Temple. Book your visit to the Renaissance Koh Samui Resort & Spa, where we invite you to discover your own personal oasis.
Santiburi Golf, Resort & Spa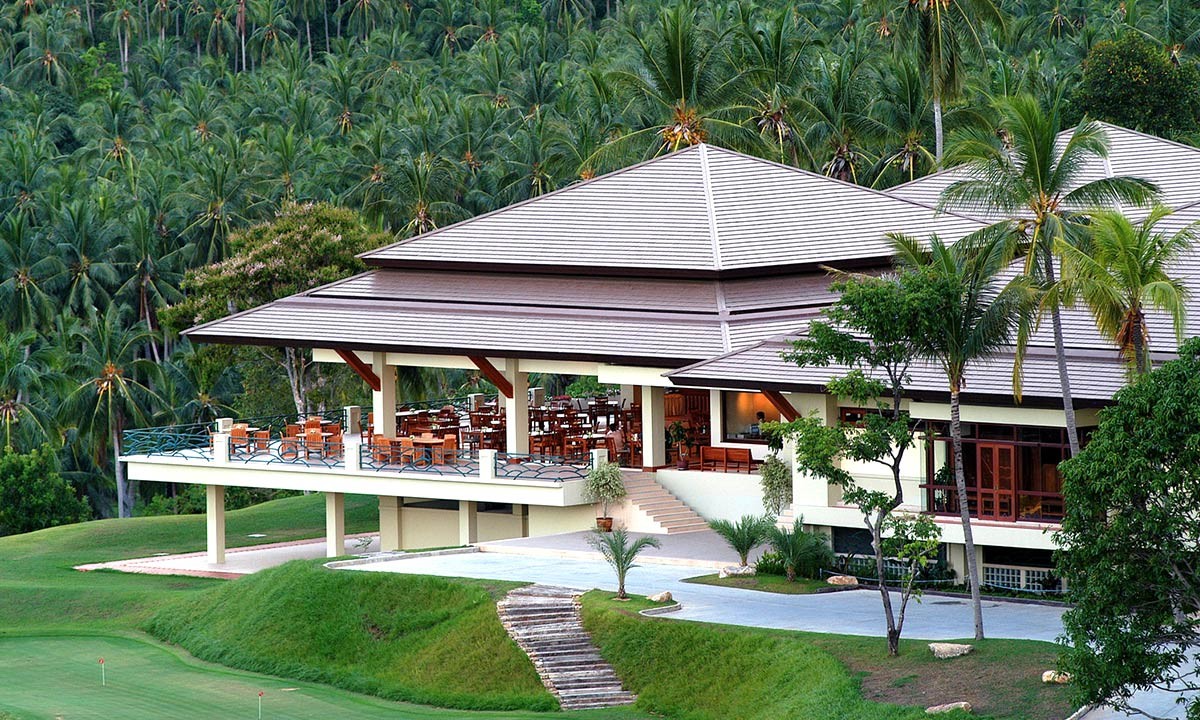 This luxe beachfront resort, nestled amid tropical trees and flowers, is 10 km from Buddhist temple Wat Phra Yai and 18 km from Hin Lat Waterfall.
Featuring Thai-inspired decor, the contemporary, sleek villas also offer free Wi-Fi, flat-screens, and tea and coffeemaking facilities. Some villas have private pools and/or whirlpool tubs, and upgraded villas offer 2 bedrooms and direct beach access.
Amenities include 2 restaurants, including 1 offering traditional Thai fare, a lounge with a piano, and a freeform pool with a bar. There's also a spa with Ayurvedic treatments, a game room and a petting zoo. Activities include golf, tennis and sailing.
Zazen Boutique Resort & Spa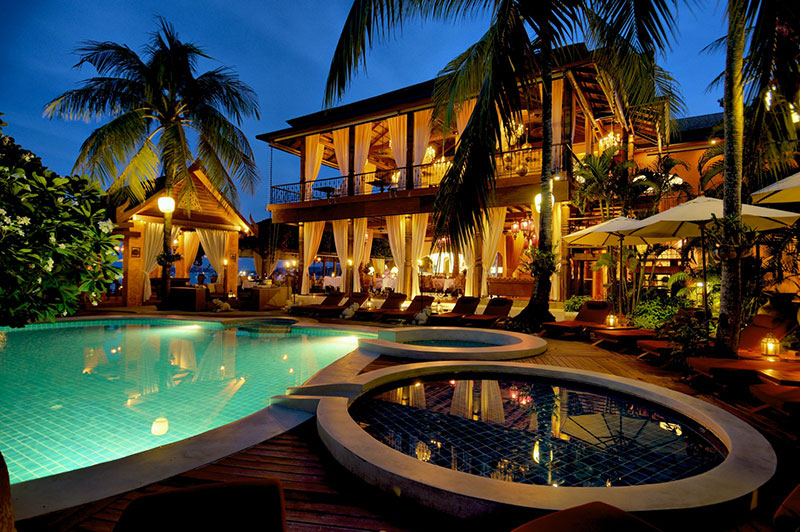 Zazen draws inspiration from the Japanese word meaning "to find inner peace," and the resort in Samui is dedicated to guiding its guests on a journey of calm, pleasure and the satisfaction of reconnection to the self.
The history of this charming Samui resort is one of family, friendship and care, creating a resort, restaurant and spa of unique design and close personal intimacy. At Zazen Boutique Resort and Spa Ko Samui, a guest's preconceptions of a Samui hotel and a Thailand holiday are transformed into an experience of union, sociability, and unimagined pleasure.
Distinctive and personal bungalows are located on the pristine beachfront and amongst verdant tropical gardens, with up-market furnishings, the latest in technological entertainment, and bright, luxurious style. Guests indulge in a home of the best in modern living combined with the finest of international comforts.