The second Thailand Incentive & Meeting Exchange (TIME) 2017 organised by Thailand Convention and Exhibition Bureau (TCEB), this time exclusively for Indian travel trade, rightly captured all elements of a Meetings and Incentive tour programme to deliver a seamless exchange of knowledge, business and experience. In the almost week-long programme, what caught the imagination of about 40 select travel agents from India was richness and diversity of the Lan Na Land and Chiang Mai, a yet to be fully explored destination by Indians. P Krishna Kumar who participated in TIME 2017 and familiarisation tour narrates his experiences.

TIME is an annual Incentive & Meetings Exchange event designed by TCEB to engage leading source markets and keep the interest going in Thai destinations and products. In the second year of the inception of the exchange programme, the agency choose to engage the Indian market, to reassure the Indian travel trade that Thailand, despite the increasing clout of the Chinese and Russian markets, care and yearn for Indian business. About 40 agents picked up purely on the basis of merit by TCEB India representative office were hosted for a flawless exchange programme consisting of knowledge exchange, business exchange and experience for almost a week in Bangkok and Chiang Mai, exposed them to classy hotels, meetings, exhibition venues, interesting destinations for team-building and CSR activities, etc.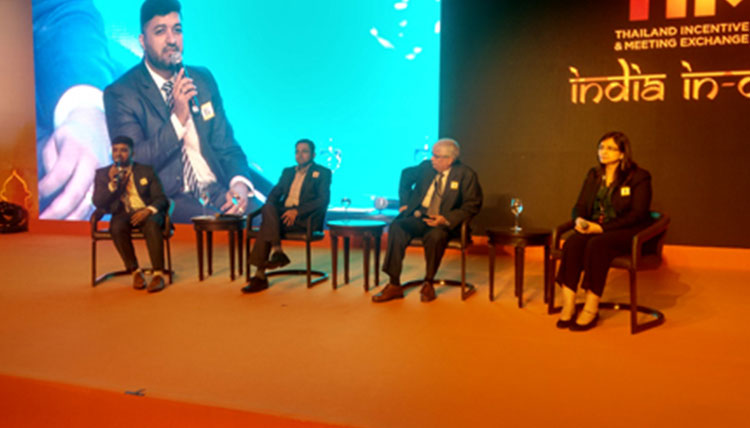 Explaining the purpose behind the TIME annual exercise, Nooch Homrossukhon, Director – Meetings & Incentives Department, TCEB, said, "We see value in educating the service providers and industry partners to get to know better about a particular source market, understand that particular market trends, its decision-making processes, regulations governing that market, etc. We want our industry ready with all these information before tapping into that market. That comes through knowledge exchange. Under business exchange, we make buyers meet sellers and talk business and build synergies. Experience exchange is third important component where we give them an experience of a unique Thai destination."

Highlighting the significance they bestow to the Indian market, she said that India is one of the top MICE source markets after China for Thailand. "About 80% of the total MICE traffic from India is for Incentives, and therefore requires more attention and education," she added.

She said that the knowledge about Thailand has improved dramatically in India in the last few years, and therefore people today recognise city destinations in the country by their names. "Thailand understands the culture, behaviour and preferences of Indian customers better than any other destination," she said while commenting on the reasons for continuing growth and interest in Thailand.

Knowledge Exchange
As part of the Knowledge Exchange, TCEB had taken prominent speakers from the Indian corporate industry and travel trade to Bangkok for a half-day knowledge session with the Thai industry. The Knowledge Exchange and Business Exchange programmes were held at Marriott Marquis Bangkok Queen's Park, a brand new MICE facility in the heart of Bangkok city offering 1,360 rooms and suites and about 15 different venues for meetings and conferences, the largest being a 12,000 sqft ballroom. The Knowledge session was kick-started with a keynote and presentation by Sushil Shamlal Wadhwa, Founder & CMD of Platinum World Grroup. He spoke at length about India market potential and what an educated Indian traveller is looking for while choosing a destination and ways to capture that aspirational traveller. He suggested that instead of giving a low-cost solution, the Thai industry should try to show the Indian customer the value. "Companies are not looking for subsidies alone," he said. Although Thailand is the top MICE destination for Indians, there is need for the Thai industry to communicate and convince Indian customers that there is more to Thailand than just Bangkok, Pattaya and Phuket. "Lead time for planning is getting shorter. Destinations need to be prepared to work on shorter lead time and last minute changes," he said. He also advised hotels to constitute Advisory Boards with senior management representative from leading corporate and MICE companies to update them about market trends on regular intervals.

Nitin Sachdeva, India Representative, TCEB, moderated a session with key corporate representatives in the panel to communicate to the Thai industry the mood and aspirations of the Indian corporate taveller. Neena Kaul, Associate Director –Sales Operations & CIS, GoodYear India, said that while Thailand still maintains its top position as a sought after MICE destination because of its closeness, accessibility, etc., the recent changes in Business Visa regime is a concern. At a time when destinations like Indonesia are giving Visa weaver and others offering long-term visas, such restrictive regimes can harm the Thailand's prospects, she said.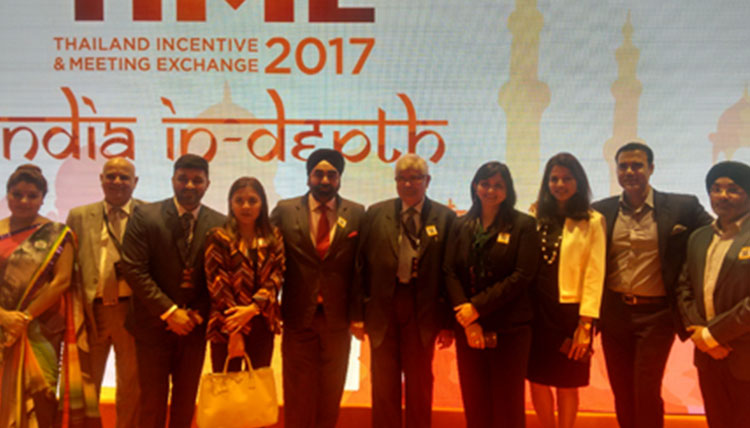 Talking about the influence of social media in the corporate travel, Vikas Khokha, Director-HR & Admn., Zimmer India, said that people are well informed and therefore it is important that incentive groups are rightly engaged with right team-building activities, CSR, etc. so that they are motivated to perform better on return. Kaul also supported saying that "good enough" is not enough today, events needed to be "excellent." Subhash Sidhwani of Sun Pharma said that direct connectivity and ease of visa processes weigh high while determining destinations for meetings and incentives. He said that he always looks for value-for-money destination, but generally don't follow the L1 or L2 systems. He said that last minute cancellations are as high as 20% when handling doctor groups and therefore service providers should be ready to accommodate group specific requirements.

The panel session moderated by El Kwang, Chief Editorial Officer of BizEvents Asia.com with leading Indian travel company representatives threw up some interesting observations about the lack of communication and synergies between the service providers on either side. Ajay Seth, Senior VP – MICE, Cox & Kings, said that there has been a "break down" in understanding in recent times between the service providers in India and Thailand, which needed to be bridged to improve the numbers. He urged the Thai industry to be innovative because the Indian meeting and incentive organisers are always on the look out for unique venues for evening parties, etc. He lamented that India is seen as a "gap filler" for lean season by Thai industry. KD Singh, Founder & President, TravelBullz, asked the Thai travel industry to invest in training and education because they learned how to respond to queries with required information, and quickly, etc. "Queries are not responded properly many a times. This creates frustration," he said. He said that it is high time Thai industry set a single template for the entire MICE from India. Manpreet Bindra, Vice President & Head - Mice, FcM Travel Solutions, also supported the need for closer and better communication between industry partners in both countries as corporate travel is set to grow in coming times. Service providers should stop approaching a market with "pre-conceived notions", he suggested. Rajesh Nair, Business Development Director for Asia & Middle East, Destination Asia Thailand, conceded that Thai service providers are not sparing time to understand the changing customer requirements.

Business Exchange
As part of the Business Exchange programme, TCEB invited around 100 Thai service providers including hotels, destination management companies, etc. for a B2B table top with 40 hosted buyers from India.

Experience Exchange
The most interesting part of the TIME 2017 programme was the Experience Exchange of Chiang Mai, a culturally and scenically rich destination on the Northern part of Thailand. While most of the popular destinations of Thailand are beach oriented, what set apart Chiang Mai is its mountainous terrain and the beautiful city infrastructure on the plains. One of the largest cities in the Northern Thailand, and the second largest after Bangkok, Chiang Mai is different from other cities because of its ancient Lan Na culture which thrived for centuries. The city with its world-class city infrastructure is less congested and travel within the city is smooth and fast compared to Bangkok. The city centre itself is abound with historic structures that amply showcases the city's vibrant past.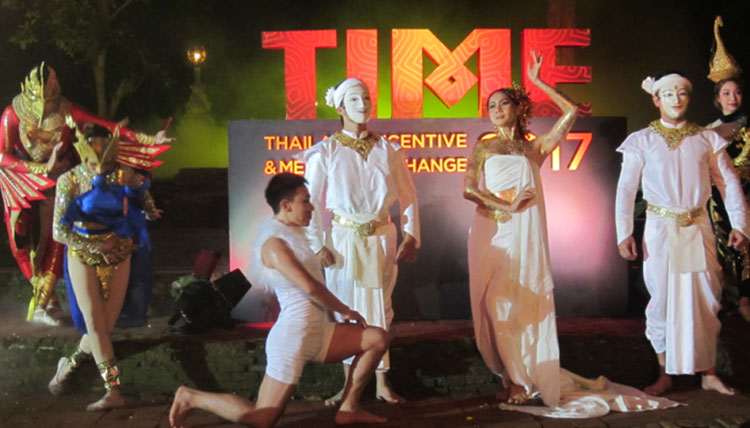 Our city tour started with a team-building activity around the city's most vibrant area of the city which houses the Lan Na Folklife museum, Three Kings Monument, Wat Chedi Luang Varavihara monument and Wat Phra Singh temple. The exploration by local shared taxis, Songthaews, offered a local feel to the entire activity in the hot and humid afternoon.

In the next two days, Chiang Mai unfolded before the Indian travel trade with élan, leaving them gasped at the sheer variety of tourism products and world-class services the destination holds in its crown. Among the hotels, Shangri-la, Four Seasons, Anantara, Le Meridien, all world-renowned brands, Horizon Village & Resort, Rati Lanna, Dhara Dhevi , Dusit, the local brands are all present and eager to engage the India market for business. Shangri-La, Chiang Mai which is a sought after hotel for destination weddings in the city, also houses the largest function room in the city.

As part of showcasing the meetings and conference infrastructure, TCEB had organised a B2B event at the Khum Kham International Convention Centre which turned out to be an eye-opener for many in the delegation, who had pre-conceived notions with them about the destination. Many didn't know Chiang Mai has an exciting Night Safari, they also didn't know Chiang Mai has an Elephant Nature Park spread in 500 acres close to the river, and Chiang Mai offers the most exciting jungle canopy adventure in a real rain forest. All these places can also be doubled up as exciting venues for corporate group activities.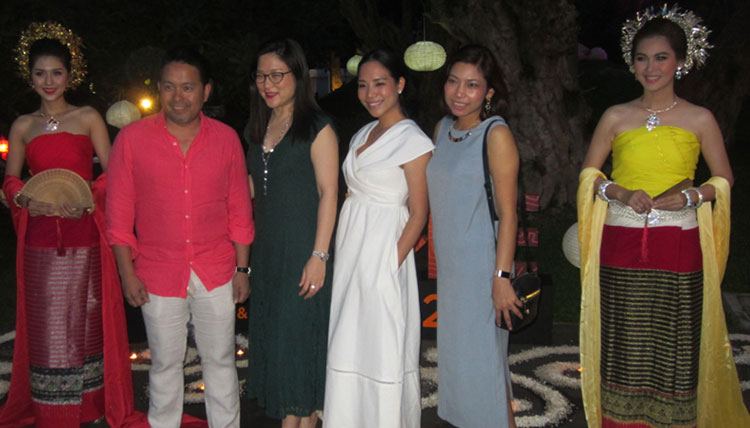 What makes Chiang Mai special is also its sheer variety in terms of venues for events, especially for those corporate groups who look for unique backdrops to make their team building activities, evening get-togethers special and memorable. Places like Horizon Village & Resort with its landscaped gardens, flora and fauna and typical Thai huts interspersed with a 209-room resort far removed on one end of the 115-acre botanical garden, is an ideal venue for those who want to mix both indoor and outdoor activities at one place. Even for those who want to make their events extraordinary and really royal, the gates of the stunning Royal Botanical Garden – Royal Park Rajapruck can also be opened for such events with Ho Kham Luang Royal Pavilion, an architectural marvel in Lan Na style, which houses the paintings depicting the life of King Bhumibol on display. The way TCEB decked up the central area of the botanical garden with cultural extravaganza and culinary fare by local hotels for a special sit down dinner turned out to be a memorable experience for many.

Considering CSR activities are an integral component of corporate meetings and incentive programmes, TCEB also gave a glimpse of highly engaging and at the same time educational initiatives possible in Chiang Mai. Corporate incentive groups can take part in choicest of CSR activities which are part of the more than 4,000 Royal Projects happening at the mountains offering livelihood opportunities for the tribal population on the upper reaches. The Royal Projects have been started by the King six decades a go to dissuade tribal people from growing opium for livelihood and rather supporting them in cultivating fruits and vegetables which have huge market in the plains. While participating in CSR is the ultimate goal, the travel to the remote villages perched on higher reaches of the mountain itself can become an experience in itself for many.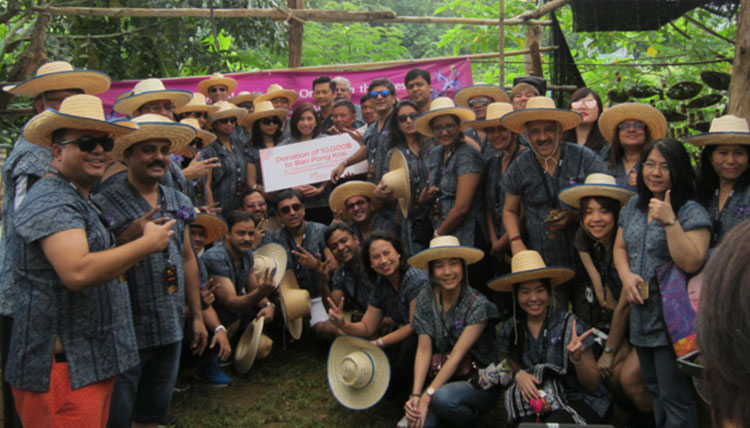 At the end of the travel, I overheard some of the Indian trade delegates comparing Chiang Mai's product offerings with similar experiences in competing destinations in SE Asia and even as far as Vegas and ranking Chiang Mai much ahead of others!

Efficient Support System Apart from world-class travel products and majestic destinations, what makes Thailand a sought after MICE destination is its capabilities in terms of support system which is available on the ground to design and execute awe-inspiring events in a seamless fashion. The Indian travel trade who participated in TIME 2017 had showered lavish praise on the professionalism that the event management agency, Idext MICE , showed in spotless conduct of the entire event.