AFECA Asia MICE Youth Challenge 2021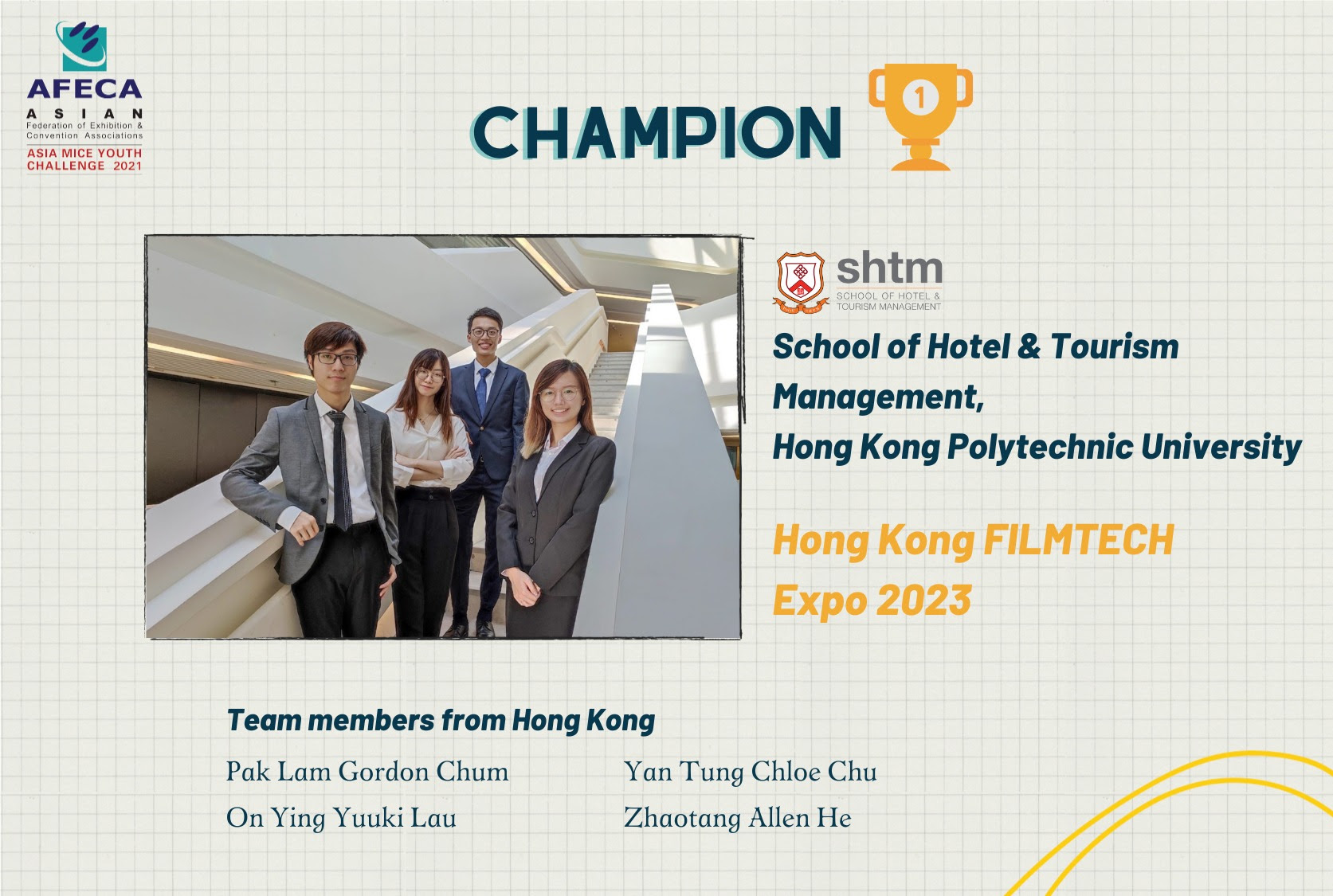 We are delighted to announce the winners of AFECA Asia MICE Youth Challenge 2021!

Congratulations to this year's champions 𝐇𝐨𝐧𝐠 𝐊𝐨𝐧𝐠 𝐅𝐈𝐋𝐌𝐓𝐄𝐂𝐇 𝐄𝐱𝐩𝐨 𝟐𝟎𝟐𝟑 𝐟𝐫𝐨𝐦 𝐒𝐜𝐡𝐨𝐨𝐥 𝐨𝐟 𝐇𝐨𝐭𝐞𝐥 & 𝐓𝐨𝐮𝐫𝐢𝐬𝐦 𝐌𝐚𝐧𝐚𝐠𝐞𝐦𝐞𝐧𝐭, 𝐇𝐨𝐧𝐠 𝐊𝐨𝐧𝐠 𝐏𝐨𝐥𝐲𝐭𝐞𝐜𝐡𝐧𝐢𝐜 𝐔𝐧𝐢𝐯𝐞𝐫𝐬𝐢𝐭𝐲, 𝐇𝐨𝐧𝐠 𝐊𝐨𝐧𝐠 on their awesome win! And, of course, hats off to our amazing 1st Runner-up, 𝐀𝐬𝐢𝐚 𝐇𝐞𝐚𝐥𝐭𝐡𝐜𝐚𝐫𝐞 𝐂𝐨𝐨𝐩𝐞𝐫𝐚𝐭𝐢𝐨𝐧 𝐅𝐨𝐫𝐮𝐦 𝟐𝟎𝟐𝟐 𝐟𝐫𝐨𝐦 𝐌𝐚𝐜𝐚𝐮 𝐔𝐧𝐢𝐯𝐞𝐫𝐬𝐢𝐭𝐲 𝐨𝐟 𝐒𝐜𝐢𝐞𝐧𝐜𝐞 𝐚𝐧𝐝 𝐓𝐞𝐜𝐡𝐧𝐨𝐥𝐨𝐠𝐲 (𝐌𝐔𝐒𝐓), 𝐌𝐚𝐜𝐚𝐮! And 2nd Runner-up, 𝐋𝐨𝐯𝐞 𝐅𝐚𝐢𝐫 𝐟𝐫𝐨𝐦 𝐌𝐚𝐡𝐢𝐝𝐨𝐥 𝐔𝐧𝐢𝐯𝐞𝐫𝐬𝐢𝐭𝐲 𝐈𝐧𝐭𝐞𝐫𝐧𝐚𝐭𝐢𝐨𝐧𝐚𝐥 𝐂𝐨𝐥𝐥𝐞𝐠𝐞, 𝐓𝐡𝐚𝐢𝐥𝐚𝐧𝐝!

Lastly, a big round of applause for all the teams who participated and put in a great effort and presented such wonderful ideas. We are very excited to see each participant contribute to the MICE industry and wish them the best for their future endeavours!

If you missed the event, click below to watch the full video.

TICA Annual Membership Fee 2022
The association recognises that the last two years have been full of unprecedented obstacles brought forth by the COVID-19 pandemic. Therefore, to aid stakeholders with managing these challenges, TICA made the decision to waive membership fees for both 2020 and 2021. Now that restrictions are easing and we are moving into 2022, the association would like to inform you that annual membership fees will be resuming. We thank you for your understanding.
Thailand Reopens. Exhibition Industry Restarts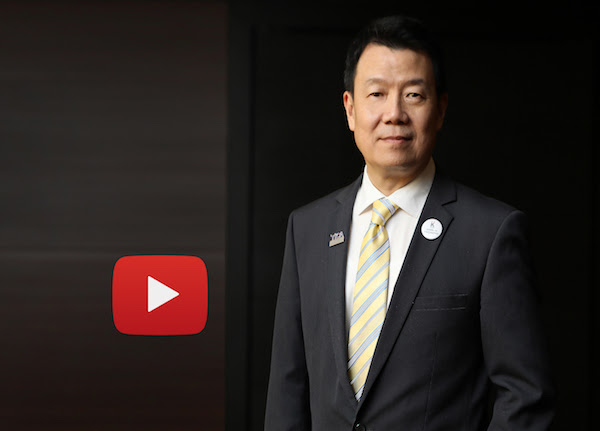 Business opportunities are revived, and next success stories are ready for all international show organisers.
Source: Business Events Thailand

As the sustainability conversation matures, so must the travel sector
Due to the pandemic, the International Congress and Convention Association (ICCA) has had to reinvent how they assess and present the 2020 ICCA Statistics Report on the association meetings market.

BITEC gets back to business with total COVID prevention measures in place to protect public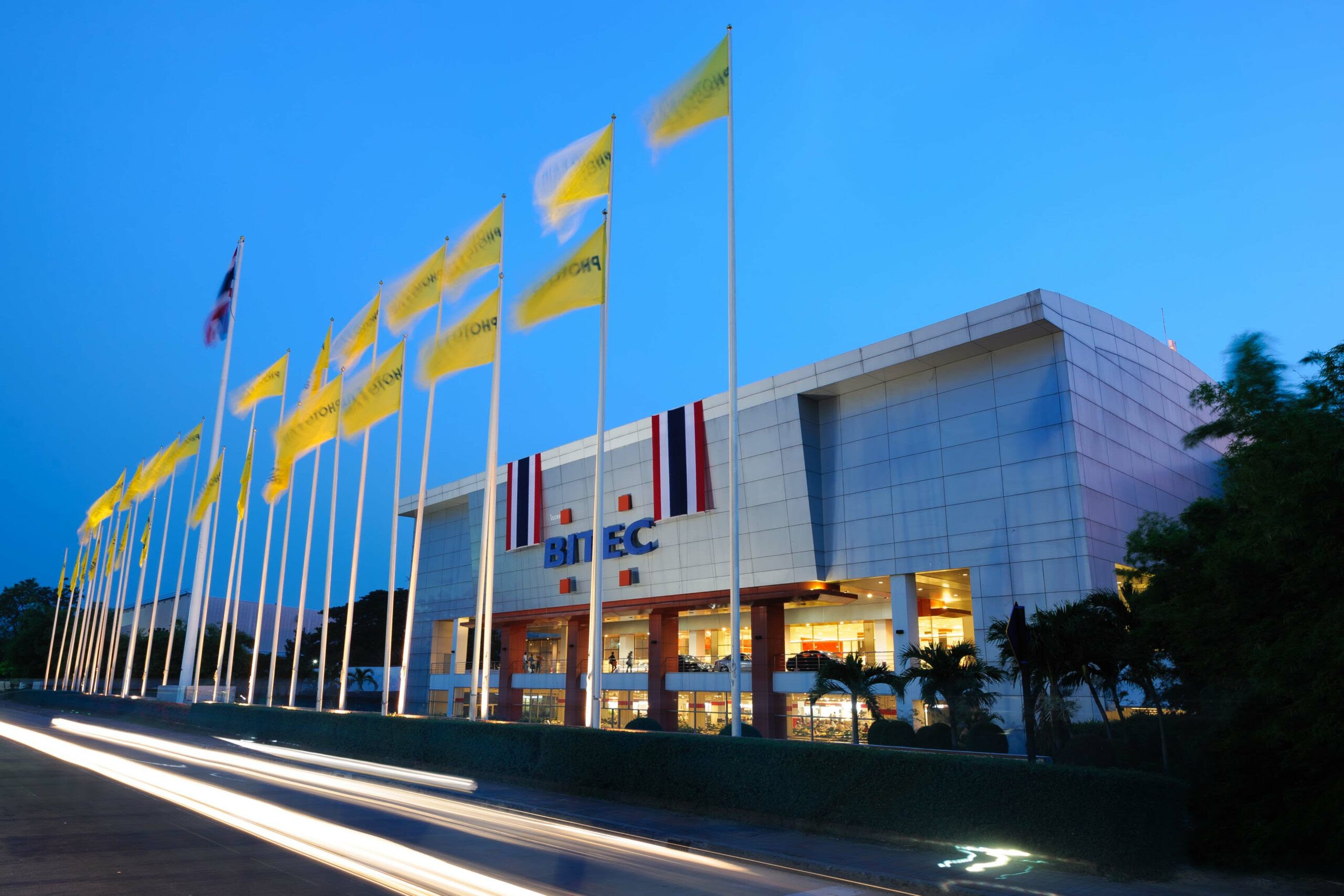 Bangkok International Trade and Exhibition Centre (BITEC), one of Thailand's and Southeast Asia's leading international standard venues, has fully implemented COVID-19 prevention measures as part of the company's efforts to help control the spread.
Source: Destination Thailand News

Phuket aims to host SEA Games, World Specialized Expo
Phuket Governor Narong Woonciew will propose to the mobile Cabinet meeting in Krabi later this month that Phuket bid to host the 25th SEA Games in 2025 and the World Specialized Expo 2028 in 2028.