As part of our campaign 'Let TICA share your story' we asked our members to share how they have responded to this tragic pandemic.
1. Dusit Princess Sriankarin, Bangkok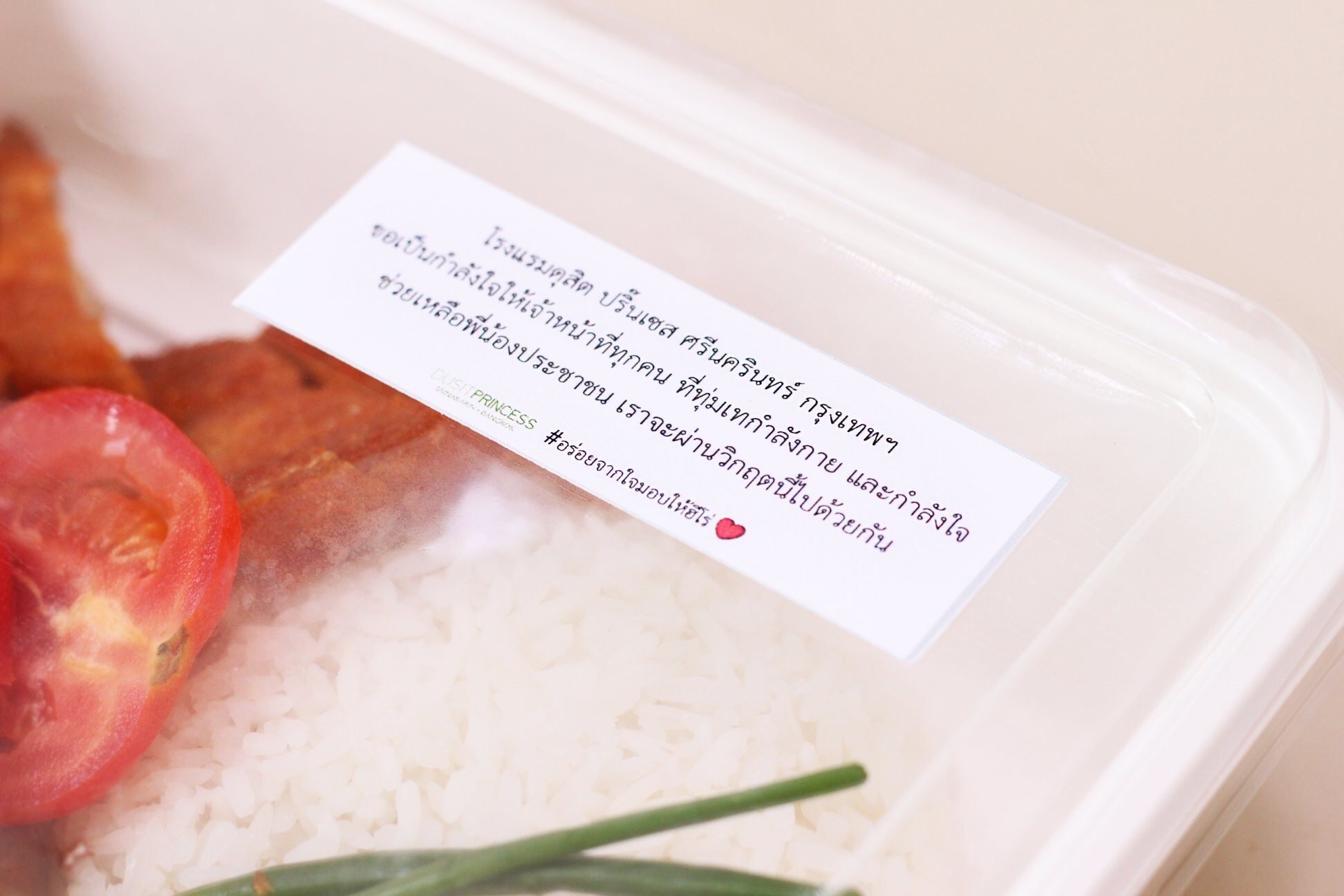 To help in the fight against COVID-19, the Dusit Princess Srinakarin, Bangkok has been donating food boxes for workers at Suvarnabhumi International Airport. Prior to the hotel's temporary closure in early April, the DPSB provided Suvarnabhumi workers with around 50 food boxes every Mondays, Wednesdays and Fridays. These brave individuals serve as one of the critical frontlines between our nation and the current global pandemic, screening all incoming travelers to the Kingdom of Thailand to ensure the public safety.
2. Dusit Thani, Pattaya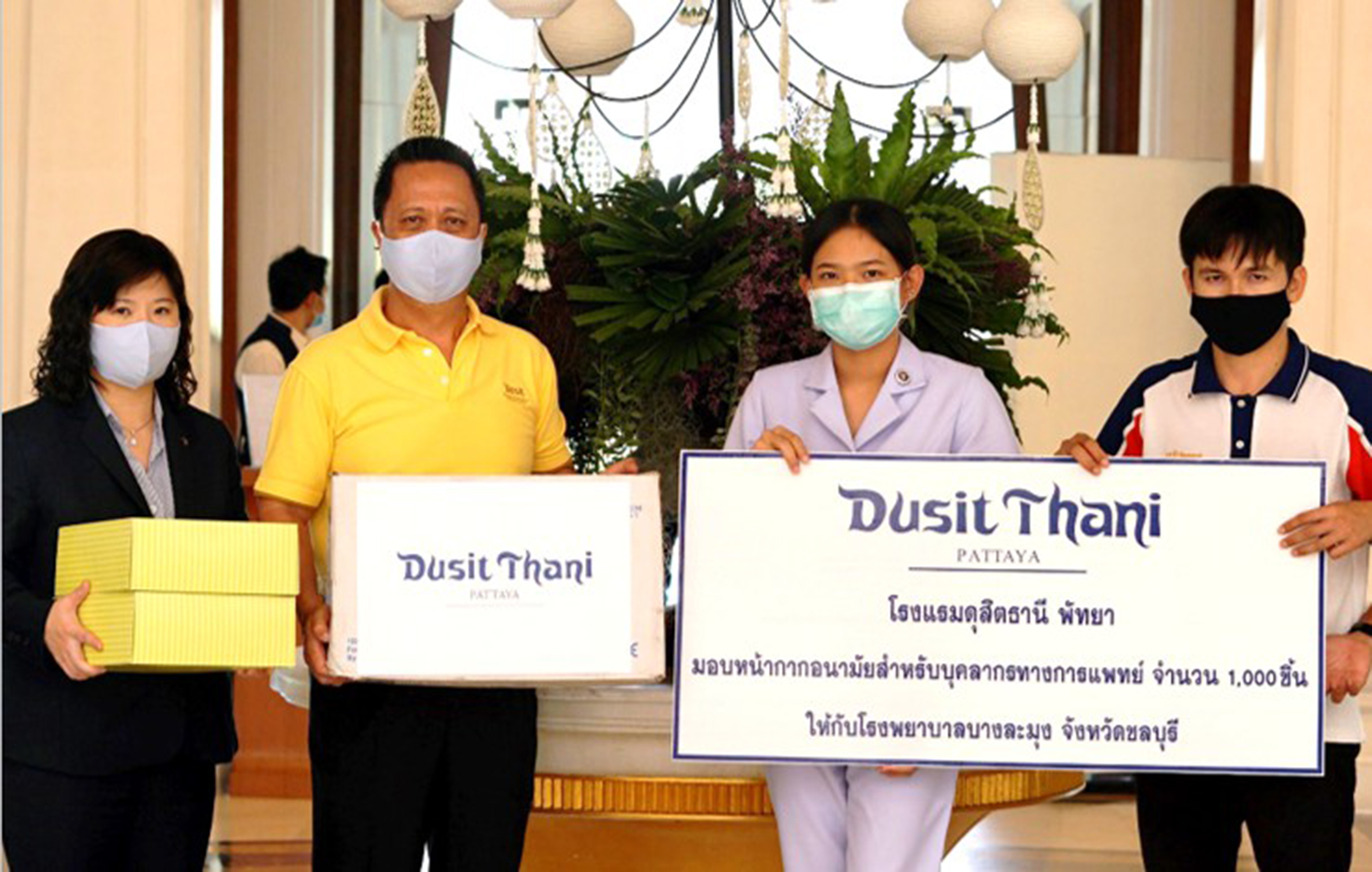 Story 1
In collaboration with Dusit Hotels & Resorts, Dusit Thani Pattaya packed delicious, freshly baked items in snack boxes for the medical team of Banglamung Hospital who work tirelessly to treat COVID-19 victims and stop the spread of the virus. A total of 50 boxes each with over 150 pieces of croissants, butter cakes, marble cakes and Danish pastries were delivered with love from the staff of Dusit Thani Pattaya to Banglamung Hospital on March 25th 2020.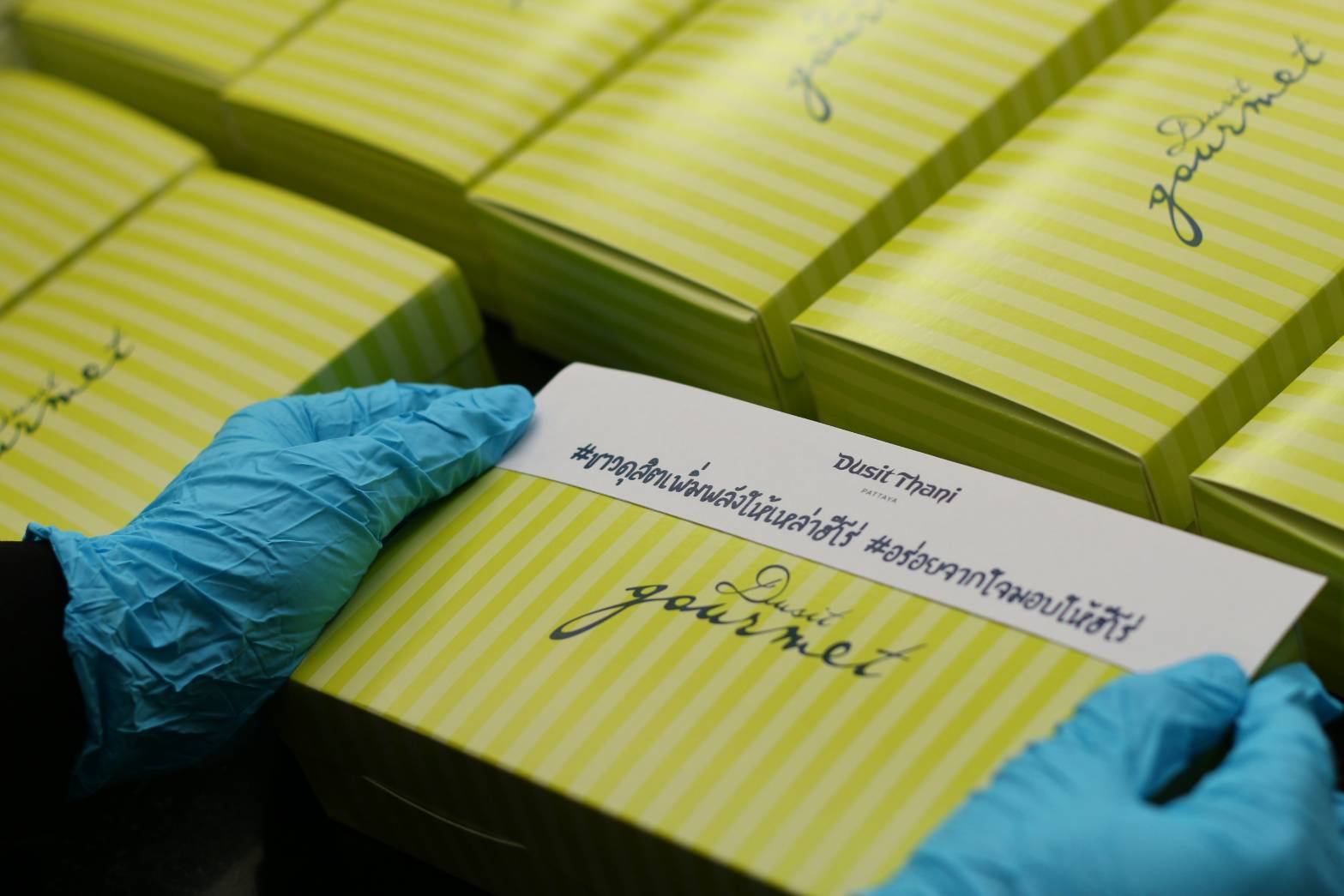 Story 2
Led by General Manager Neoh Kean Boon and Director of Human Resources Chalisa Vanichrattanakorn, Dusit Thani Pattaya recently donated 1,000 disposable surgical masks to Banglamung Hospital to boost their efforts in the fight against COVID-19.
3. Dusit Thani, Hua Hin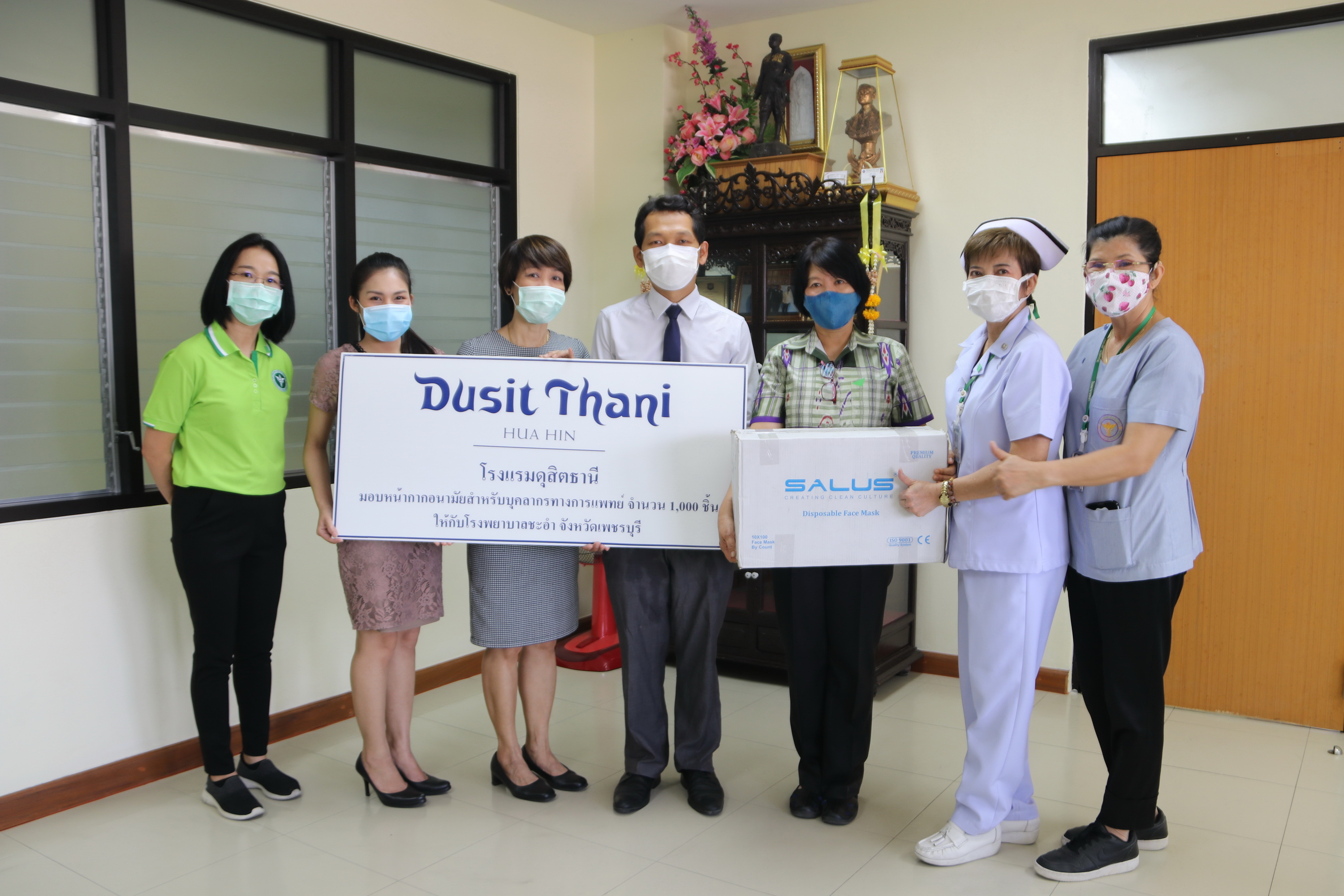 Dusit Thani Hua Hin lent its support by donating food boxes to the unsung volunteers of the "Palang Khon Thai Ruam Jai Pongkan COVID-19", a programme that has seen Thais unite in the fight against this pandemic . Groups from numerous local communities gathered at the Cha-am District Public Health Office and generously volunteered their valuable time to produce cloth masks for distribution to the local communities in the area.
Dusit Thani Hua Hin also generously donated 10,000 disposable surgical masks to their local hospital in Cha-am.
4. IMPACT Exhibition, Bangkok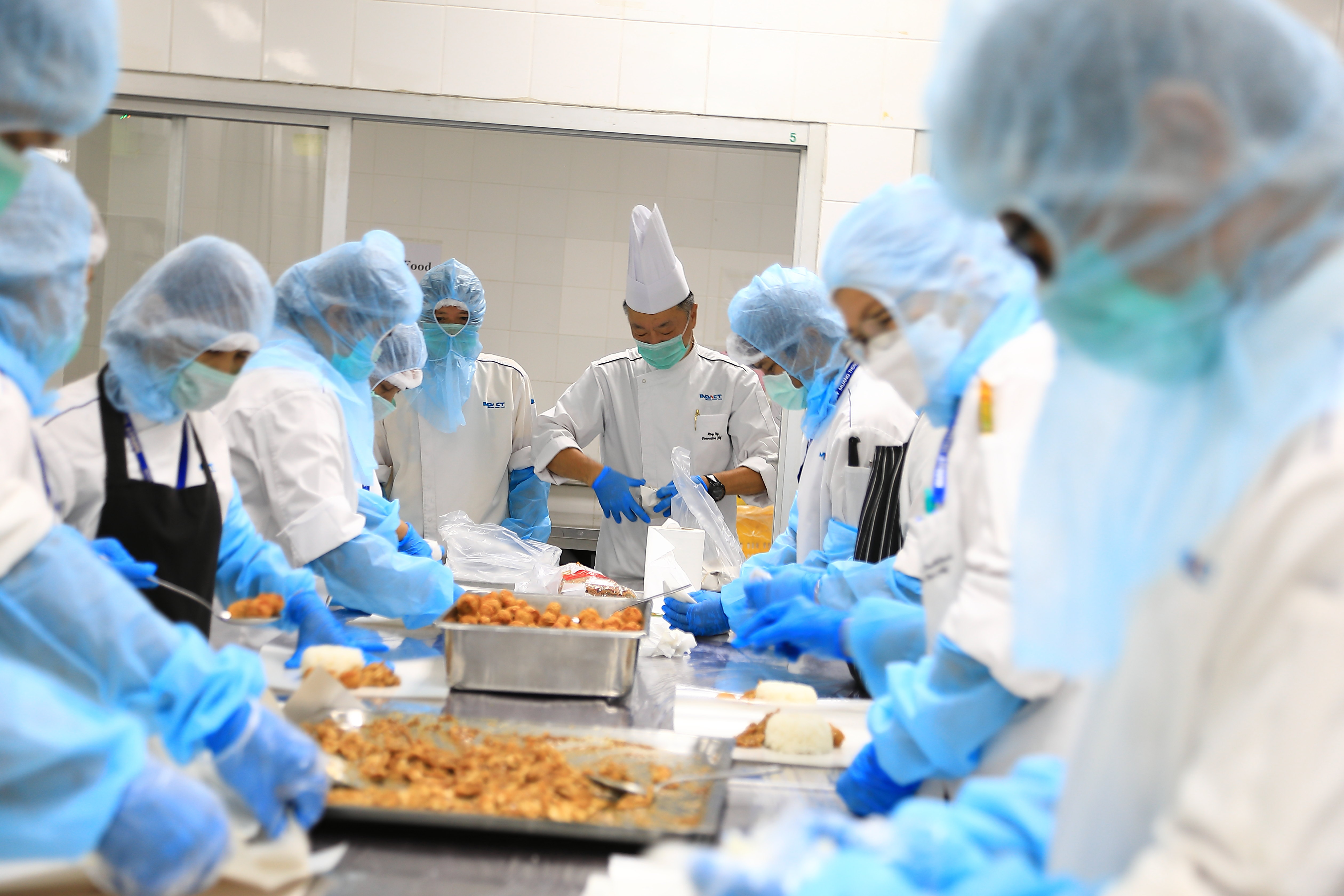 Story 1 – Meal Boxes
The management team at IMPACT Exhibition Management Company Limited, recently delivered meal boxes prepared by its catering team to the Department of Disease Control, Ministry of Public Health, represented by Dr. Preecha Prempree, Deputy Director-General of the Department and Dr. Suthat Chottanapund, Director of Bureau of Risk Communication and Health Behavior Development. IMPACT will continue to provide 300 sets of meal boxes everyday for two months to medical personnel and healthcare workers on the frontline against COVID-19. These efforts are aimed to provide nutritious food for medical personnel and healthcare workers to give them moral support as well as express IMPACT's gratitude for their hard work and sacrifice.
Story 2 – Assistance Package for Casual Staff
IMPACT has introduced an assistance package for their non-executive staffs in the form of packed meals. Staffs will receive two meals a day, starting from April 8th until the situation gets better. This efforts aims to assist the staff and their families to help get through this difficult period caused by the temporary closure of IMPACT Exhibition and Convention Center, Muang Thong Thani.
5. Bangkok Marriott Marquis Queen's Park, Bangkok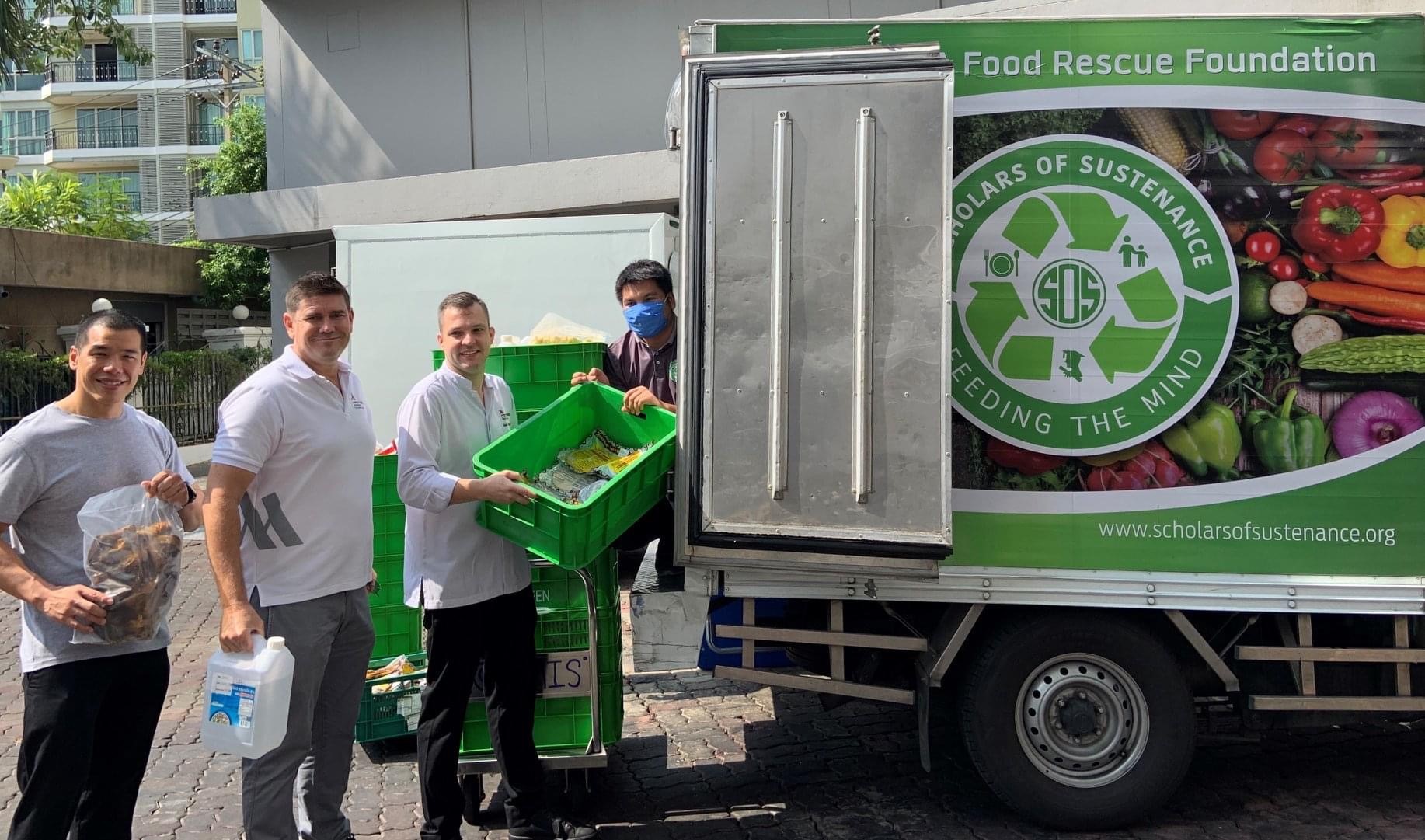 Once the decision was made to temporarily close the Bangkok Marriott Marquis Queen's Park to support the Thai government's efforts in containing the spread of COVID-19 by minimizing associate movements throughout the city, the Chefs at Bangkok Marriott Marquis Queen's Park decided to clear out the hotel's fridges and donate quality products to those in need! They worked hand-in-hand with the Scholars of Sustenance Team to load their trucks full with fresh items and willcontinue to support the local communities during these challenging times.
6. Dusit D2 and Dusit Princess
The management and staff of Dusit D2 and Dusit Princess Chiang Mai prepared meal boxes every Tuesdays and Thursdays for the Nakronping Hospital Chiang Mai in support of their medical front liners, nurses, patients and other healthcare officers, who have been working around the clock to save Thais from the outbreak of COVID-19.
7. The Athenee Hotel
During these challenging times, the Athenee Hotel has remained opened as they continue to accommodate guests transferring from hotels that have temporarily ceased operations, truly playing their part in the community by providing a comfortable safe and secure environment to stay. They are committed to providing warm hospitality with the highest standards on hygiene and social distancing and continue to follow the latest advice and recommendations from the WHO, CDC and the Thai government. Their highest priority is the health, safety and security of our guests, associates, and friends and partners in the industry
8. Royal Cliff Beach Resort Pattaya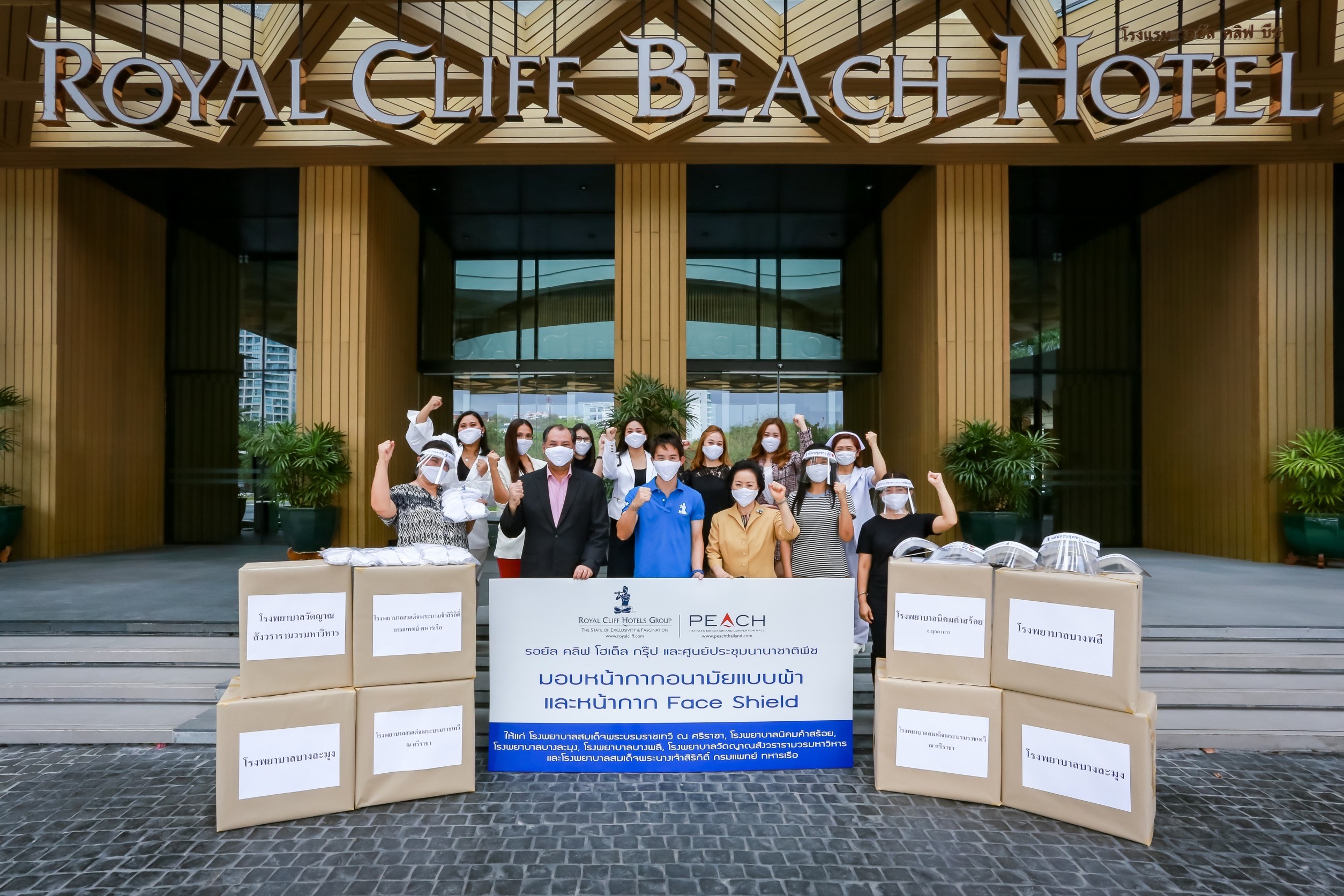 In compliance with the Executive orders from the Governor of Chonburi, Royal Cliff Beach Resort Pattaya temporarily suspended, until further notice, all operations as of April 2, 2020. Even though this closure has been very difficult for them, the team at Royal Cliff Beach Resort have produced face masks and face shields for donation to hospitals and medical personnel battling the spread of the virus as well as to people who have limited access to masks. To date, the property has collectively donated more than 5,000 facemasks along with 1,000 face shields. We applaud Royal Cliff Beach Reort as they continue to produce more masks and face shields for hospitals across the country.
9. The Riverie by Katathani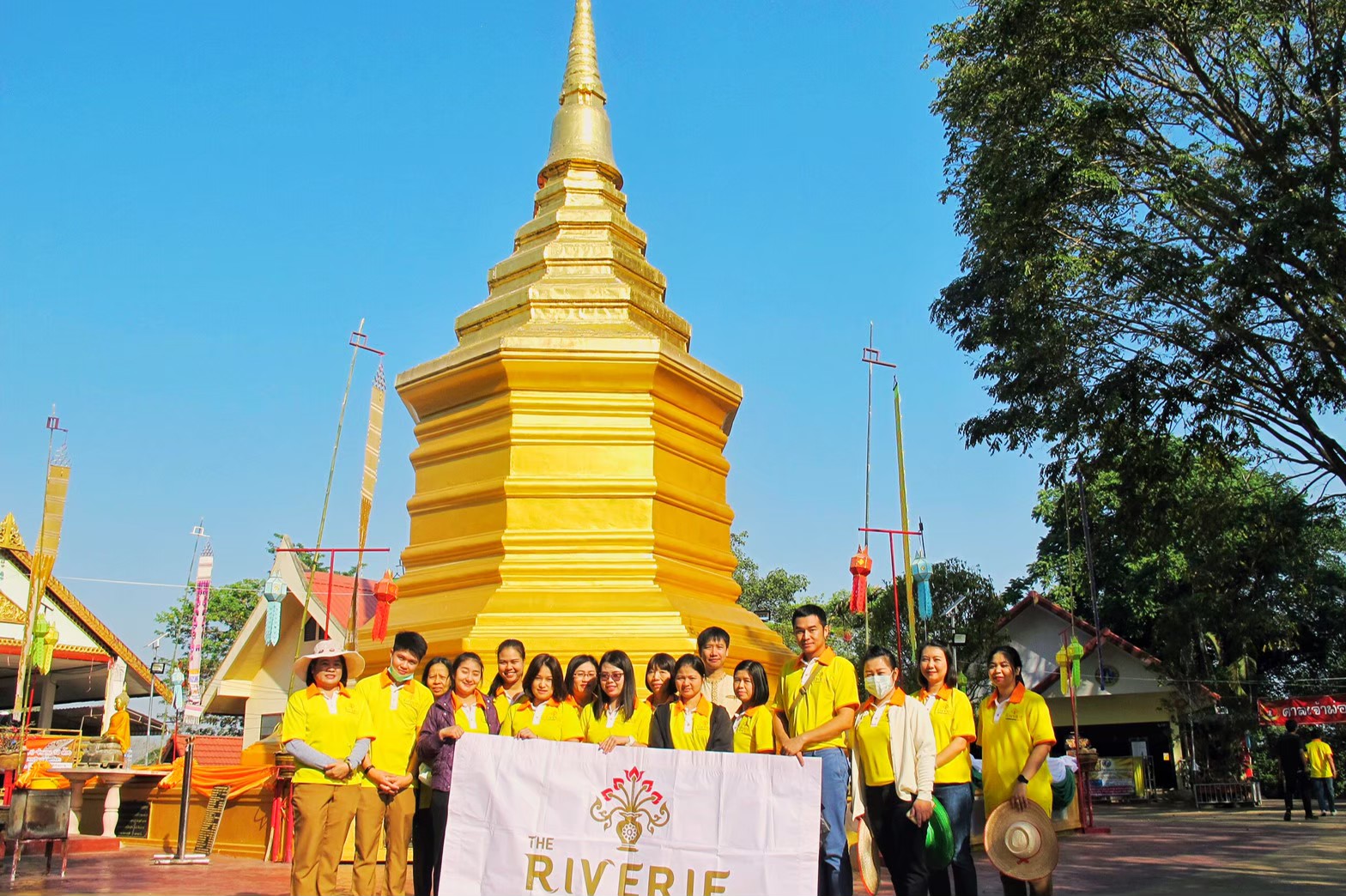 Despite having to temporarily cease its operations, The Riverie by Katathani is still operating a food delivery service from their hotel restaurant. During this devastating time, the hotel owners have graciously offered to support all staff until the hotel reopens. The hotel owners have also encouraged their staff to help clean up village temples, create DIY facemasks and provide aid to their fellow villagers and frontline healthcare workers.