The award-winning Pattaya Exhibition And Convention Hall (PEACH) hosted the Infinitus Gala Dinner 2019 with more than 11,000 top-selling performers from Infinitus (China).

This article was originally found on TTR Weekly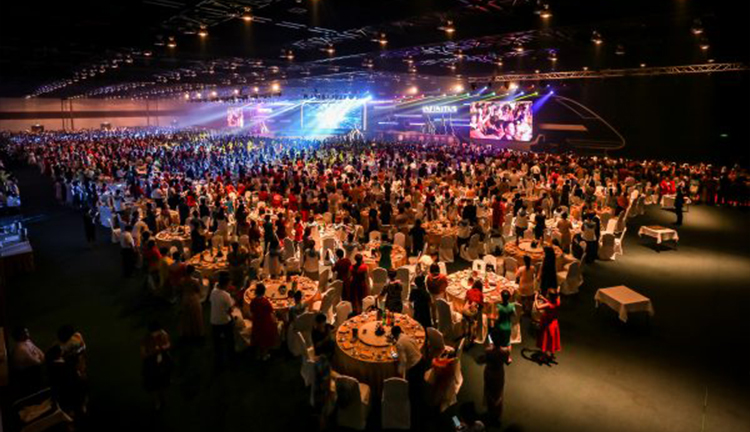 Credited with being one of China's largest personal health care companies sales attended four gala dinners hosted by the Thailand Convention and Exhibition Bureau under the theme "Journey of Hope". PEACH is a leader in creating successful large scale events, due to its world-class facilities and track record for hosting significant national and international events.

Infinitus (China) Company Ltd. is a global leader in direct sales which develops, manufactures, and distributes Chinese herbal health products along with skincare and beauty care products. Its mega incentive programme rewards its top-performing staff and salespersons with a trip to Bangkok and Pattaya. They travelled to Thailand in four groups from 12 to 27 September with each group comprising of more than 3,000 visitors.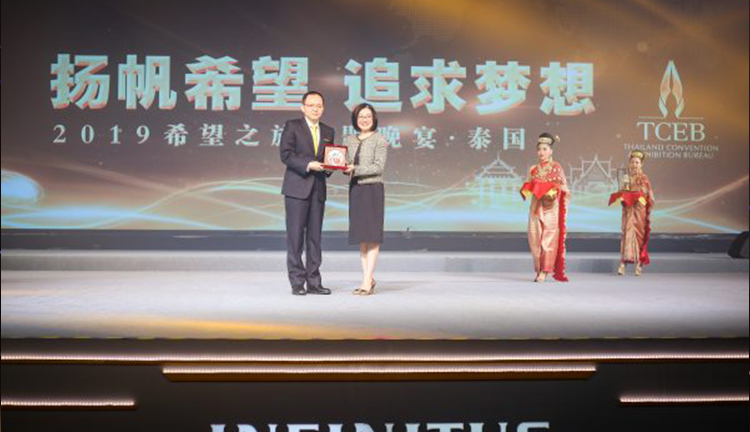 The Royal Cliff Hotels Group along with Pattaya Exhibition And Convention Hall have over 13,000 sq.m of available meeting space and offers modern facilities, professional services and technical support to successfully host a wide variety of engagements such as car rallies, international conferences, exhibitions, product launches and banquets.

Contacting sales at (+66) 38 250 421 Ext: 2845 or email: success@royalcliff.com. For more information on the Royal Cliff Hotels Group and Pattaya Exhibition And Convention Hall (PEACH),

please visit www.royalcliff.com and www.peachthailand.com