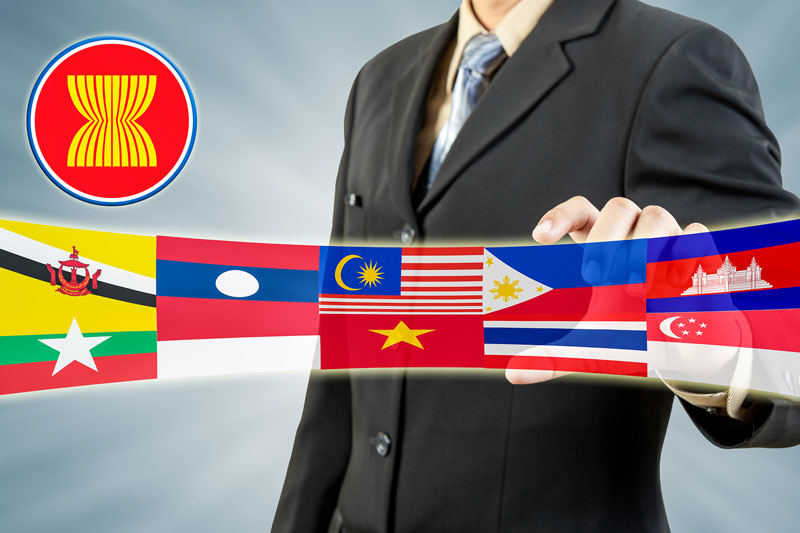 News : ASEAN's Countdown to the AEC Continues
With the AEC (ASEAN Economic Community) set to begin formal operations as of December 31st, 2015, member nations review their readiness to be part of this powerful international trading bloc.
The ASEAN Economic Community (AEC) becomes a reality at the end of December, but the 48-year-old regional body has already established itself as a global economic heavyweight. Aiming to set up a single market and production base in ASEAN - a group of 10 Southeast Asian nations which includes Brunei, Cambodia, Laos, Indonesia, Malaysia, Myanmar, Philippines, Singapore, Thailand, and Vietnam - the regional body's success at integrating the economies thus far have been nothing short of remarkable.
ASEAN's economic reputation has seen a sharp upturn in the last seven years, with tremendous progress in the area of trade and foreign direct investment, and a combined GDP of US$2.6 trillion (THB 92.8 trillion) last year. This makes it the seventh largest economy in the world, and third largest in Asia. ASEAN has also made tremendous progress where connectivity and tourism is concerned. Annual tourist arrivals rose from 62 million in 2007, to 105 million in 2014. The region has also seen greater Internet usage in the past decade, with the rate of subscription more than doubling. With a population of 600 million, the bloc also represents a market with a larger number of potential customers than the EU or North America, according to the Asian Development Bank.
However there are some naysayers who claim that ASEAN has fallen short of achieving its AEC targets. For example, because non-tariff barriers remain, some countries apply more thorough customs inspections on agricultural goods, thus increasing delays - and costs - of imports. In other words, the tariffs that have been cut have been replaced by non-tariff barriers, resulting from a combination of protectionism and poor planning. These are holding back the AEC from exploiting its potential, experts say.
"AEC was a chance to take ASEAN to the next level, as a manufacturing hub also as a competitor to China, but it did not happen," says Rolf-Dieter Daniel, president of European Association for Business and Commerce. "ASEAN countries are still competing amongst each other - that thinking has to be erased."
According to a survey, many businesses are not fully behind the project either. "Only 7% of respondents reported having detailed knowledge of AEC initiatives," said Jayant Menon , the lead economist at the Asian Development Bank. "There are estimates that less than a fifth of ASEAN businesses have made any plans for the end of 2015."
Of course, at this point there's no turning back the hands of time, so come the end of December the AEC will spring to life regardless, with a deafening rallying cry of "ready or not, here I come!" It will no doubt be welcome news to some more than others.