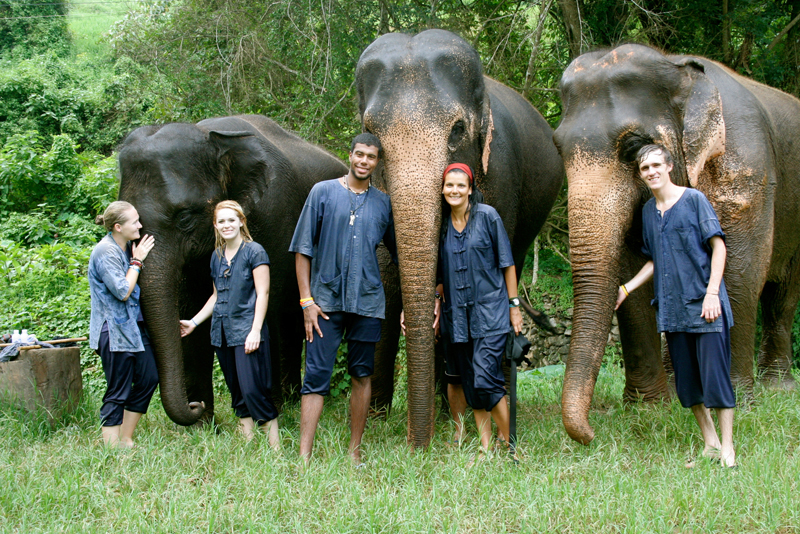 Support - TCEB Urges MICE to Return
For a group of Australian representatives, the Thailand Convention and Exhibition Bureau's (TCEB) most recent FAM trip was dedicated to promoting Thailand's top five MICE cities.
Thailand Convention and Exhibition Bureau's (TCEB) most recent familiarisation trip brought a group of representatives from Australia to Bangkok and Khon Kaen. The trip was dedicated to promoting Thailand's five MICE cities — Bangkok, Pattaya, Phuket, Chiang Mai and Khon Kaen — and showed the group how safe these destinations are.
The four day trip, that started with Thai Airways flights into Suvarnabhumi International Airport in Bangkok, included two nights stay in Bangkok at The InterContinental, a spa treatment at M Spa at The Four Seasons, rooftop drinks Octave Bar, as well as dinner at District Grill Room and Bar at The Marriott, lunch a the Grand Hyatt's Erawan Tea Room, and dinner at one of Thailand's best restaurants, the Issaya Siamese Club.
The group then travelled to Khon Kaen, in Thailand's North East — known more commonly as Isaan — for a one-night stay at the Centara Khon Kaen. The group also enjoyed lunch in the in-house Ju Fang Chinese restaurant, a city tour including a blessing at a local temple, a visit to the museum, and a demonstration of local weaving, dance, and music, followed by a welcome ceremony and a traditional North Eastern dinner.
Khon Kaen is currently emerging as a key MICE city as it connects by road and air with Southern China, making it an ideal choice for organisers dealing with Southern Chinese clientele.
Upon return Bangkok, the group enjoyed a Thai food station lunch at The Peninsula Hotel, and stayed at Anantara Riverside Resort and Spa (formerly Marriott — currently undergoing renovations to the North Tower). The group ate at the in-house Benihana Japanese teppanyaki restaurant and visited the new Asiatique shopping and entertainment precinct to see the new Muay Thai 'The Legend Lives On' live stage show.
Final Impressions
The unrest following the military coup in Thailand has settled, and most of the curfews have been lifted, but martial law is still in place for the time being. Travel insurers still won't cover travel to Thailand but because the industry is suffering from the loss of so much MICE business, there are some incredible offers and incentives in place for those who do book as individual or group travellers.
The destination certainly seems safe — safer than ever, if that's even possible considering how placid and accommodating Thai people are. In addition, the hotels, restaurants and spas are world class and Bangkok and the city's BTS Sky Train makes getting around easier now that it ever has been.
As one of Australia's key outbound destinations, it was agreed that now is the time to lend support to a country that could use some help.