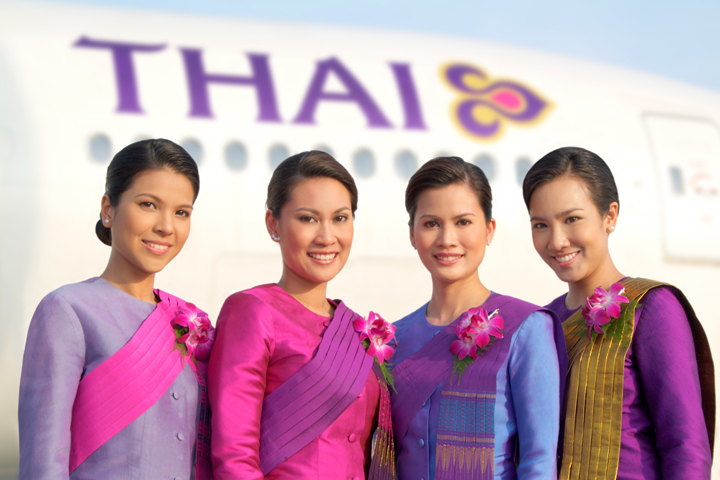 Aviation : THAI Joins MICE Drive
Thai Airways International (THAI) commits to promoting the Kingdom as a venue for international meetings, conventions, incentive programmes, and exhibitions.


In its endeavor to become the meeting, incentive, convention, and exhibition (MICE) hub of Asia, Thai Airways International (THAI), together with the Thailand Convention and Exhibition Bureau (TCEB), the Tourism Authority of Thailand (TAT), and Thailand Incentive and Convention Association (TICA) has consistently promoted Thailand and given support to meeting and incentive planners/organisers around the world. As Thailand's national flag carrier, THAI is committed to promoting the Kingdom as an international venue for all things MICE related. THAI staff have the know-how to organise international meetings and thus are able to understand the needs of organisers, thereby serving them best.
Thai Airways presents the best offer to become your partner in Thailand for MICE. Thailand is perhaps the best location for MICE events, and other business functions, which can be combined with leisure, sporting, and recreation trips. The THAI team has the ability to create a number of interesting programs and to design exclusive group development events. The charm and courteous service on board THAI's Royal Orchid service sets the tone for one's reception in Thailand, ensuring success before the plane even touches down. THAI assures that their passengers will receive the best services and experiences when flying.
Benefits and services THAI offers for event managers & organisers:
• Site inspection
• Special airfares for organisers, guest speakers, committees
• Flight assistance
• Public relations assistance
• Favourable airfare for delegates and one accompanying person
• Special package for Pre- or Post-Tour
• Advance check-in for groups
• Group seating
• Special airfares and reservations which once fixed are guaranteed
• Customised headrest cover
• Meet/Assist on arrival and departure
• Special welcome announcement on board
Requirements for THAI to be official Airlines or Supporting Airlines:
• Minimum 100 international participants
• Minimum 3 months lead time to the event date (6 months for Incentive Groups)
THAI special incentives program can be obtained from THAI Worldwide Offices. Event organisers are requested to submit a 'Request for Proposal' form at the following e-mail address: meeting.info@thaiairways.com