Located in the Northeastern section of Thailand, Khon Kaen is a commercial, administrative, and educational center, and is often used by travellers as a base for visiting different provinces in the Isaan region. Khon Kaen features an array of creature comforts, in the form of fine eateries and swanky hotels, which are perfect for MICE gatherings of all sizes. In addition, beautiful nature, including a variety of animal parks and a number of spectacular national parks, as well as some fascinating historical and archaeological sites, are all within easy travelling distance.
ABOUT KHON KAEN
Historically, Khon Kaen is quite a new town, established a little over two centuries ago, during the reign of King Rama I, but it is now one of the fastest growing regions in Thailand. It is well-known for the high quality silk it produces, and a major source of local wisdom regarding the production of silk is in Amphoe Chonnabot, where high quality mudmee silk is delicately woven by hand using a special tie-dye techniques. Khon Kaen also contains the largest university in the northeast, Khon Kaen University, a major center of education and technology. Other highlights of the region include: Si Wiang Dinosaur Park; Khon Kaen Art and Cultural Centre; Ubol Ratana Dam; Phu Kao–Phu Phan Kham National Park; Phu Wiang National Park; the murals at Wat Chai Si; and Hong Mun Mang (the Khon Kaen City Museum).
GETTING THERE
Getting to Khon Kaen is quite easy, whether by bus, air, train, or car. There are several daily flights to Khon Kaen Airport (KKC) from Bangkok, and the flight time is very short. However, if time is not a deciding factor, then taking the train allows visitors to take in some of the surrounding countryside during the journey. Buses, including luxury coach buses for larger groups, also provide a convenient way to access this region, which lies about 450 km from Bangkok (via Route 2).
MICE HOTELS
Pullman Khon Kaen Raja Orchid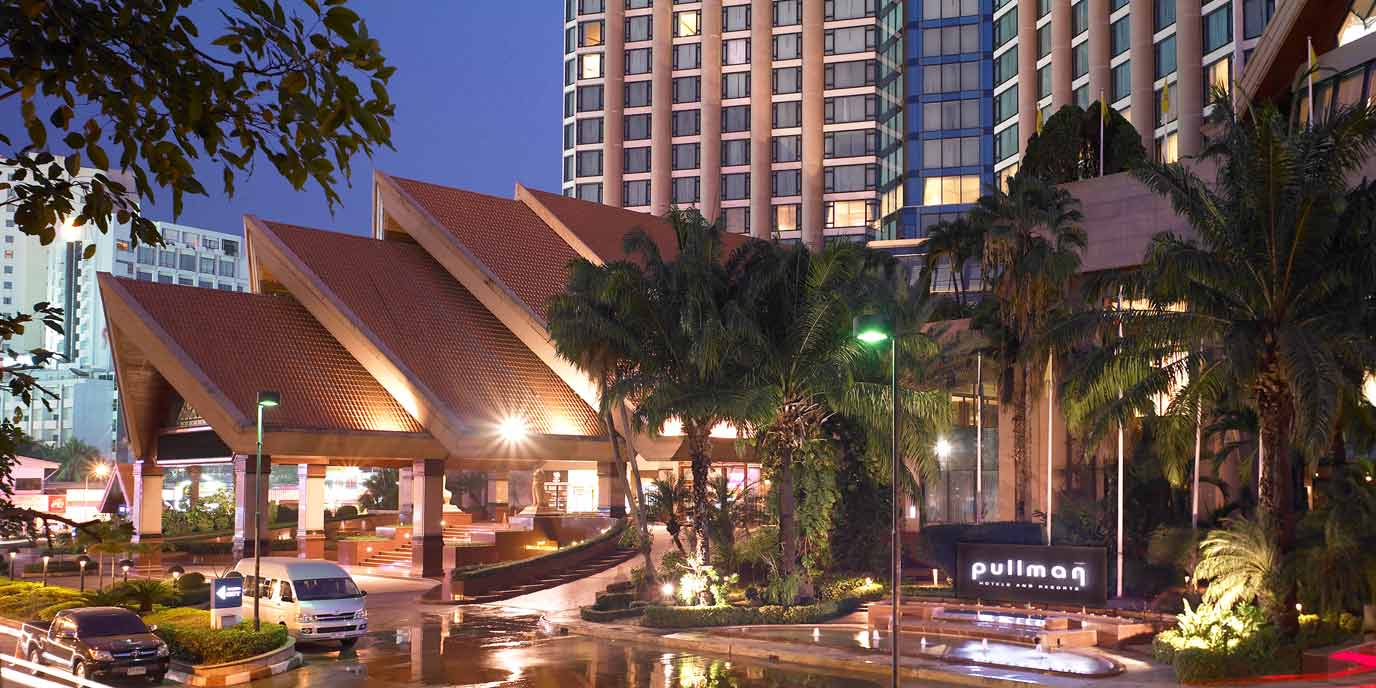 Located in the city center, just a 10-minute drive from Khon Kaen airport, the Pullman Khon Kaen Raja Orchid is a luxury upscale hotel designed to meet the demands of business travellers and vacationers alike. Stay in style with a variety of stunning hotel rooms to choose from, ranging from classic Superior Rooms to opulent suites. All rooms offer complimentary Wi-Fi access, as well as large bathrooms with bathtubs. The hotel also boasts six restaurants, four bars, a fitness center, an outdoor pool, and a day spa. For business and social events of any size, all the way up to an international conference for 1,800 delegates, the hotel offers a choice of 10 meeting rooms, as well as the Grand Orchid Ballroom.
Charoen Thani, Khon Kaen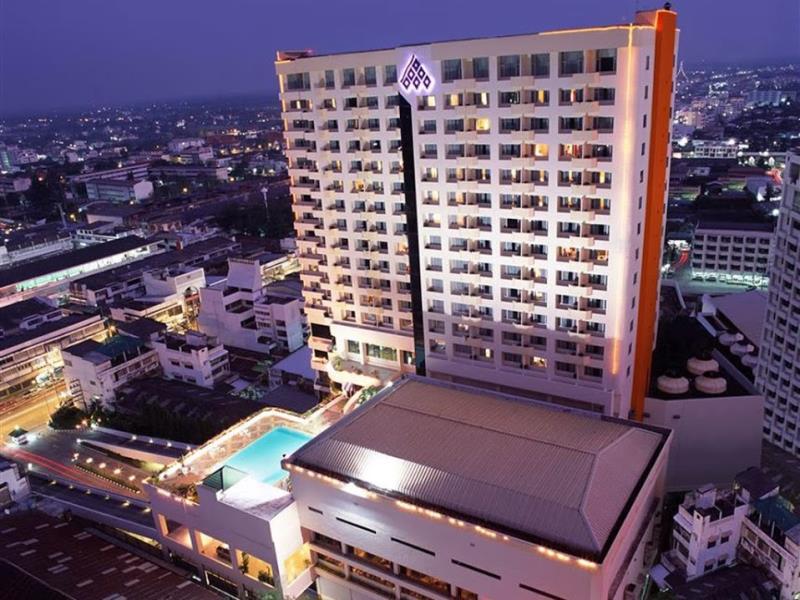 The 19-storey Charoen Thani Khon Kaen is ideally located in the heart of the city, helping visitors discover and enjoy the gracious royal splendor of the region. The hotel offers 320 spacious guest rooms and suites, which are finely appointed and boast international standard amenities. Leisurely moments can be spent at either the fitness club or the outdoor swimming pool, while diners can choose between elegant Chinese cuisine at one restaurant, and sumptuous international cuisine at the other. Business travellers will find full event and banqueting facilities, including up to a dozen meeting rooms spread out over three floors, the largest being the Srichan Ballroom, which can hold 1,300 persons.
Centara Hotel & Convention Centre, Khon Kaen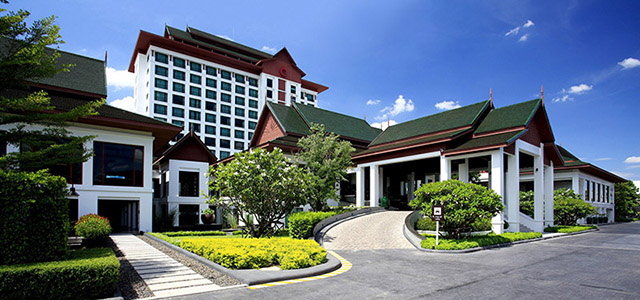 Located in the heart of Northern Thailand's commercial hub, the Centara Hotel and Convention Centre Khon Kaen offers a distinctive design, combining traditional Isaan influence with modern décor. The property is just a short drive from the city's airport, and the 196 rooms and suites are suitable for both leisure and business travellers. Top-notch conference and meeting facilities are on hand for business travellers, including seven meeting rooms, the largest of which measures 51.6 x 33 sq.m. Meanwhile all guests will enjoy great dining options and recreational facilities such as an outdoor swimming pool, a fully-equipped fitness centre and Centara's signature spa.
Rachawadee Resort & Hotel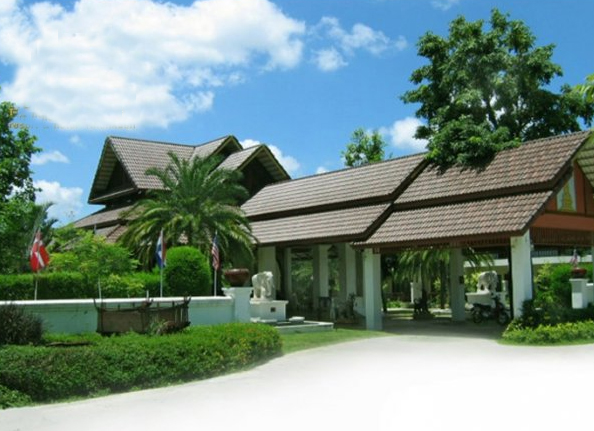 The eco-friendly, wheelchair accessible, Rachawadee Resort & Hotel was built in 2007 and is an oasis of tranquility and fine dining for both vacationers and business travellers. The resort is nestled amongst lush palms, verdant ferns, and sparkling brooks teeming with tropical fish. The rooms are modern, clean, and tastefully appointed, with choices ranging from Grand Superior to Deluxe, and Grand Deluxe. Relax at the hotel's Kinaree restaurant, which serves creative regional dishes, or wind down at the outdoor swimming pool or indoor fitness center. There are also four meeting rooms, including the Grand Pavilion, which can accommodate up to 400 guests.
Wishing Tree Khon Kaen Resort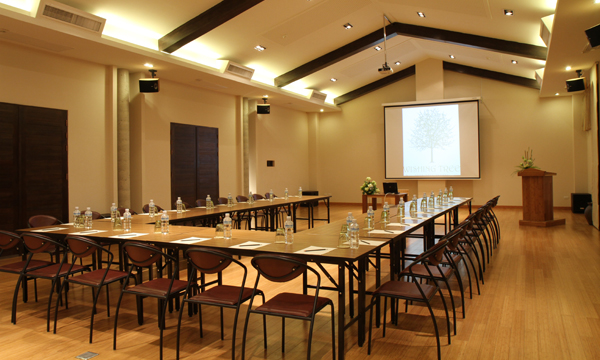 Set in a peaceful riverside woodland habitat, on the outskirts of Khon Kean, the environmental friendly Wishing Tree Resort is a stylish new property with 48 rooms and villas. The rooms are spacious, with high ceilings, and are accented with timber and glass partitions, and elements of regional architecture. The resort's 157 sq.m conference center has a capacity of 140 (theatre style), while the conference room can seat up to 120 persons. State-of-the-art technology is also available, including audio and visual equipment, screens and LCD projectors. After the meetings, relax at the on-site Chivana Spa, or wind down at the resort's outdoor swimming pool and terrace.
The Charm Boutique Resort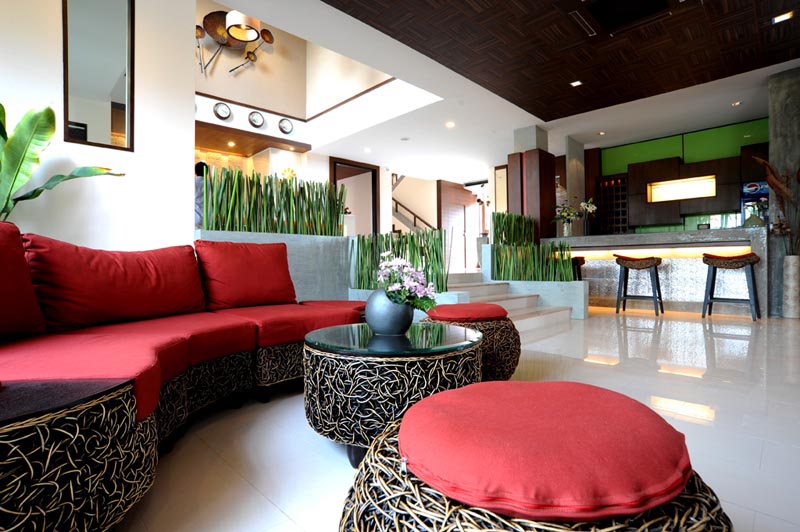 For true serenity, and a green atmosphere, the Charm Boutique Resort offers 58 distinct and stylishly decorated guest room and suites — with private balconies — including Superior, Garden View, Junior Suite, Executive Suite, and the Presidential Suite. The resort is close to the heart of Khon Kaen, and just 15 minutes from the airport (airport shuttle is provided). Daily American-style breakfast is served on the main terrace, and guests are invited to enjoy strolling through the lovely gardens as well. For business travellers, the state-of-the-art function room can accommodate up to 130 people.
Dusit Princess (Korat)
Located in the city center of Korat (just 177 km from Khon Kaen) the Dusit Princess represents the ideal gateway to Northeastern Thailand. The hotel is superbly equipped, and offers 186 guest rooms — including one- and two-bedroom suites, and junior suites — which feature contemporary Thai decor and an air of casual elegance. The hotel also boasts two restaurants, three lounges and a gourmet bakery, and guests looking to unwind can take advantage of the Namm Spa, the spacious swimming pool, and the on-site gym. For business travellers there are eight conference and banqueting rooms, with sizes ranging from 42 to 1,195 sq.m.