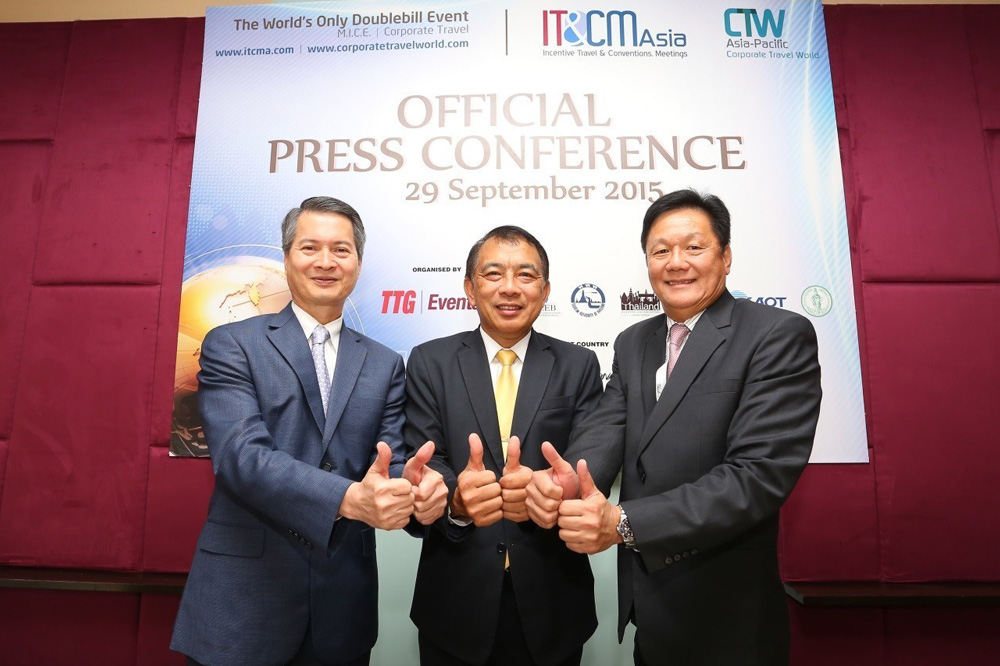 TCEB : Introducing a New Brand Communication Campaign
TCEB reasserts the idea of Thailand as the heart of ASEAN, launching "Thailand Connect... Our Heart Your World" brand communication campaign for 2016.
The
Thailand Convention and Exhibition Bureau
(TCEB) has spearheaded a response to the government direction of advancing key policy areas by announcing their campaign to reassert Thailand as a destination at the "heart" of ASEAN, especially amongst the international business community. Making the announcement at the
IT&CM Asia and CTW Asia-Pacific 2015
, the region's premier MICE and travel industry event, TCEB introduced its "Thailand Connect... Our Heart Your World" brand communication campaign for the 2016 fiscal year.
Mr. Nopparat Maythaveekulchai
, president of TCEB revealed that, "The strategic direction to promote Thailand's MICE industry is in response to the government policy of reinforcing international confidence in Thailand, and especially boosting the vibrancy of the country's MICE industry. For business events, Thailand is not only a unique destination at the "heart" of ASEAN and an unparalleled business hub at the "heart" of both the emerging Asian region and the global marketplace, but also a thriving hub, where passionate people offer seamless service from the "heart", and all with an unforgettable smile."
For 2016, TCEB has developed the "Thailand Connect... Our Heart Your World" brand communications campaign to capture the essence of Thailand's unique position as a preferred global business events destination, highlighting how the country's service-oriented translates into tangible opportunities for business travelers, with all elements working in perfect synergy.
The campaign builds on the strong legacy of the three fundamental pillars of Thailand's MICE industry — including: (1) Destinations; (2) Businesses; and (3) People — by showcasing the best of all three elements.
Under the new campaign, TCEB is introducing several exciting promotional packages, including The Thailand Connect Ratchaprasong Square Trade Association (RSTA) Welcome Package, providing recipients with special hotel and retail discounts, as well as other benefits, right in the heart of vibrant Bangkok downtown. Meanwhile the Connect Beyond The Capital Package, encourages international corporate clients to discover the diversity of Thailand with promotions from domestic partner airlines, and The Connect Business package offers special privileges for overseas organizers and delegates alike.
This year it is expected that Thailand will welcome 1,036,300 business events visitors, earning the Thai economy a total of 106,780 million THB (US$3,029.20 million) and Thailand expects to robust Thai MICE industry to attract 1,089,000 business travellers in 2016, earning the Thai economy a total of 117,700 million baht (US$ 3.36 billion).