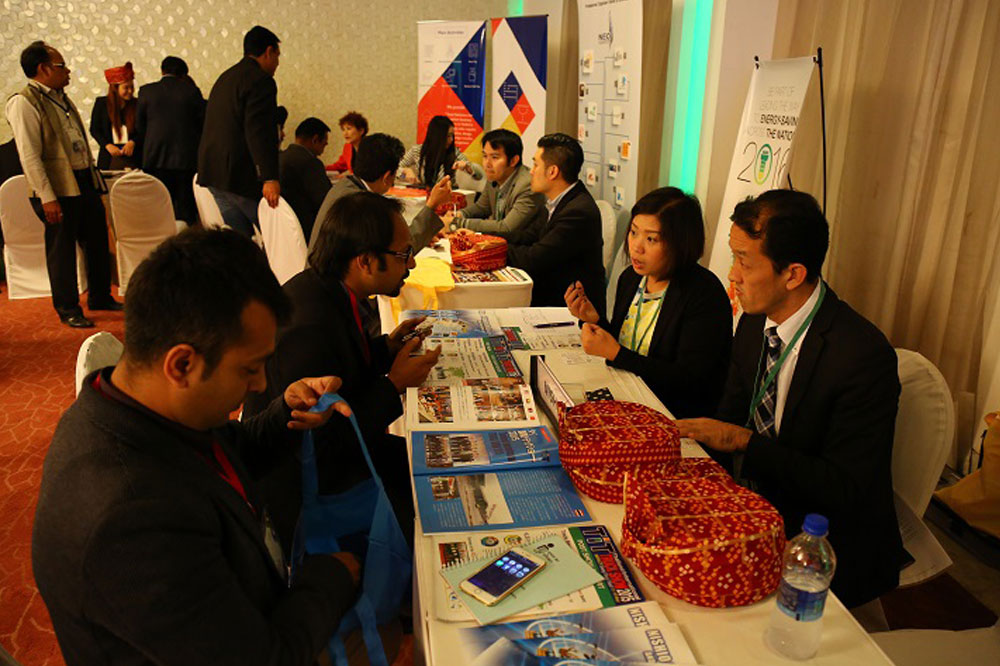 TCEB : Growing the Indian Market by Promising 'Extra Benefits'
The Thailand Convention and Exhibition Bureau (TCEB) seeks to grow the Indian MICE Market, promising extra benefits at the recent 'Thailand Extra Exhibition'.
The Thailand Convention and Exhibition Bureau (TCEB) has been conducting a road show to spearhead its aggressive strategy aimed at securing a greater share of the Indian exhibition market. Accentuating Thailand as the key exhibition platform of ASEAN and a gateway to the Greater Mekong Sub-region (GMS), the highlights of Thailand's lucrative proposition are the extra benefits offered under the country's new global marketing communication initiative, entitled 'Thailand Extra Exhibition'.

"India is developing as one of Thailand's most important exhibition markets and has always been among our top ten exhibitions source countries," revealed Mrs. Jaruwan Suwannasat, Director of Exhibitions and Events for TCEB. "The vibrant growth of the Indian market offers tremendous potential for Thailand's exhibitions industry."

India is already Thailand's active trade partner. Indeed, India's 'Look East' policy and Thailand's 'Look West' policy have been complementary in consolidating bilateral relations including economic and commercial linkages. The two-way trade in 2014 totalled 8.65 billion USD, with about 5.62 billion USD in Thai exports to India and 3.04 billion USD in Indian exports to Thailand. India was Thailand 15th largest trading partner and Thailand's ranks as India's fourth largest trading partner in ASEAN. The growing ties between the two countries will further expand through the integration of AEC. Indian business professionals can fully participate in the development of the ASEAN dynamic community, and benefit from the ASEAN-India FTA, via Thailand.

"TCEB's India Road Show aims to expand the trade value between India and Thailand through the vibrant exhibition platform," added Mrs. Suwannasat. "In 2015, Thailand hosted 103 international trade exhibitions, including many trade fairs focused on industries ranging from food, to agriculture, automotive, healthcare, infrastructure and more. In addition we aim to build awareness within India of Thailand's potential as an exhibition platform of ASEAN and a gateway to Greater Mekong Sub-region in line with Thailand's new marketing communication initiative; Thailand Extra Exhibition…Expanding Your Business Opportunities in ASEAN."

The Thailand Extra Exhibition features the country's strengths and privileges through a number of core new initiatives and will be implemented throughout the year to emphasise Thailand's value in the next stage of ASEAN connectivity, while showcasing the wide spectrum of TCEB's support and services. Thailand offers huge potential as a marketplace for exhibitions and with that, unrivalled business opportunities. Today, with the expanding economic community that surrounds it and the connectivity and opportunity that this brings, Thailand is set to capitalise on an unprecedented wave of growth.

To achieve TCEB's aim to see a further increase in Indian visitors, this year the bureau will tap the Indian market with the Sub-City Penetration Strategy by expanding our marketing programme to second-tier city such as Hyderabad, Gujarat and other potential cities to build more awareness on the rising opportunities offered by Thailand's exhibition industry.

"TCEB also plans to attract International trade shows from India to establish themselves in Thailand by targeting potential professional exhibition organisers," Mrs. Suwannasat went on to say. "Last year saw Indian professional exhibition organisers establish their office in Thailand and conduct the first edition of 'Asia Cold Chain', with a great outcome and result. With the benefit of AEC and ASEAN+6 with India, we see many more opportunities to increase the number of trade shows from India. In 2015, exhibitions in Thailand reached new heights, and this year the country expects to welcome 190,400 international exhibition delegates, generating a total of 17 billion THB. With the Thailand Extra Exhibition and the Exhibition Extra Advantage Programme, we hope the number will grow another 15 percent in the next year, and will draw the interest of business parties in India."

During the event, TCEB is also set to launch the new government support scheme 'Connect Businesses', which is part of the 'Thailand Exhibition Extra Advantage Programme' under its new global marketing campaign 'Thailand Extra Exhibition', which is aimed at offering extra benefits to Indian businesses. Connect Businesses is TCEB's exclusive promotion for matchmaking at exhibitions in Thailand, and offers USD 100 for each trade visitor achieving three business-matching meetings during their visit.