The Tourism Authority of Thailand (TAT) with the cooperation of associated government and non-government agencies announced the opening of the "Thailand Shopping and Dining Paradise 2018", which is taking place from 1 June - 31 August, 2018. The objective of this campaign is to encourage Thai and foreign visitors to shop during the Green Season. The grand opening event was presided over by Mrs. Suchitra Jongchansittho, Deputy Governor for Tourism Products and Business with the guests of honor and the media.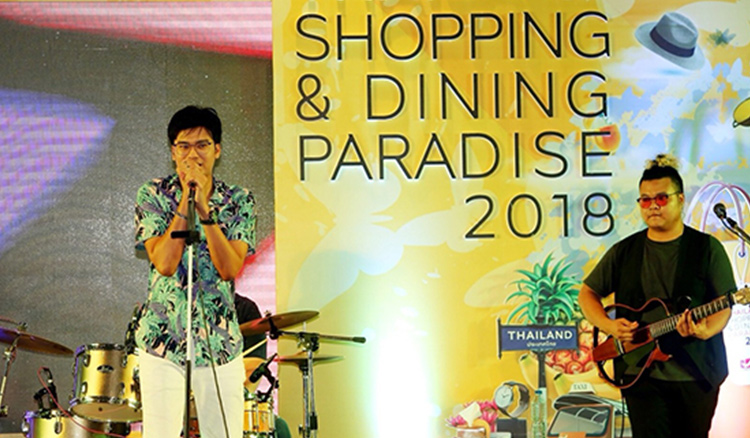 Mrs. Sujitra Jongchansitto, Deputy Governor for Tourism Products and Business, said, "TAT has set a plan to promote both domestic and international markets in terms of encouraging visitors to spend and expand the middle- and high-end market segment. The "Thailand Shopping and Dining Paradise" campaign will stimulate economic circulation and income distribution to secondary tourist destinations by offering a variety of quality products and services that are internationally accepted."

This campaign also presents the charm of Thai cuisine and famous dining areas in Thailand, which is the centre of delicious food with selections of both street food and fine-dining restaurants.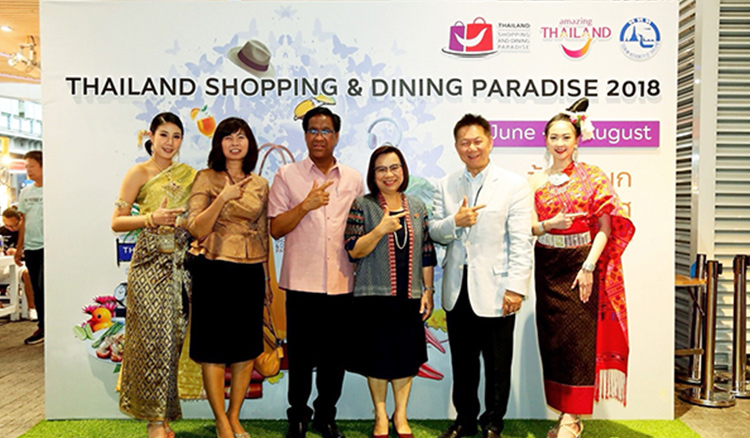 Mrs. Sujitra also thanked the partners for their ongoing cooperation in organising such activities every year and said that TAT hopes to receive such cooperation and support in the future in order to promote the country as a paradise for foodies.


Executive Director of the Tourism Investment Department, Mr. Korawit Wongprasert said, "The campaign will be held during 1 June - 31 August, 2018, in Bangkok and secondary tourism cities, which are important economic cities. This will cause the circulation and distribution of income in both primary and secondary cities. The aim is to offer quality products to both Thai and foreign tourists. The target groups of this campaign are 40% of foreign visitors (ASEAN countries, East Asia, South Asia and Oceania), and 60% of Thai visitors, with the concept of organising special events to stimulate sales in different areas."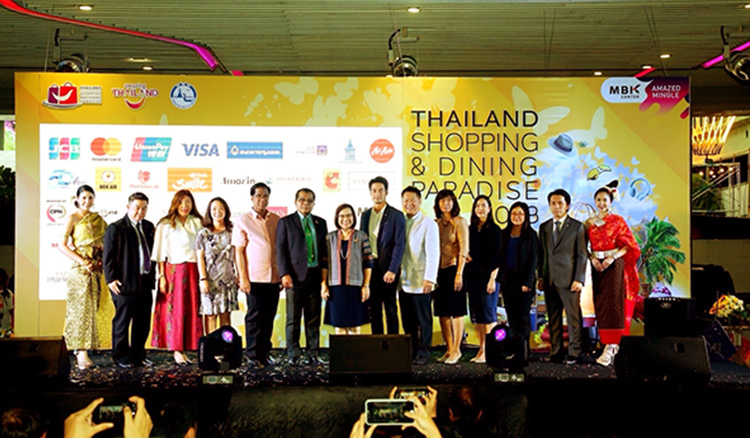 Last year, the "Thailand Shopping and Dining Paradise" campaign received very good feedback with more than 1,000 local entrepreneurs participating in the campaign and generating more than 1.8 billion Baht in for the Thai economy during the campaign period. As for this year, TAT will continue to focus on encouraging shopping activities in major cities and towns in the border economic zones, in response to the government's policy of promoting secondary tourism cities. The activities are divided into two parts: promotional activities from entrepreneurs and the event's activities, which will be held in 4 targeted areas as follows: 8 -10 June, 2018, at Mae Sot, Tak, which ended last week. It was the second time for this event in Mae Sot and received very good feedback from Thai and Myanmar visitors. By the end of the event, the estimated total sales was 760,000 Baht. Upcoming events will be held on 15 - 17 June, 2018, in Bangkok; Mueang Buri Ram on 29 June - 1 July, 2018, and 6 - 8 July, 2018, at Mueang Udon Thani. Visitors will find many quality local and Thai designed products and services including premium tour services, DIY and CIY activities, lucky draws, games and also, performances both traditional and by famous singers and celebrities.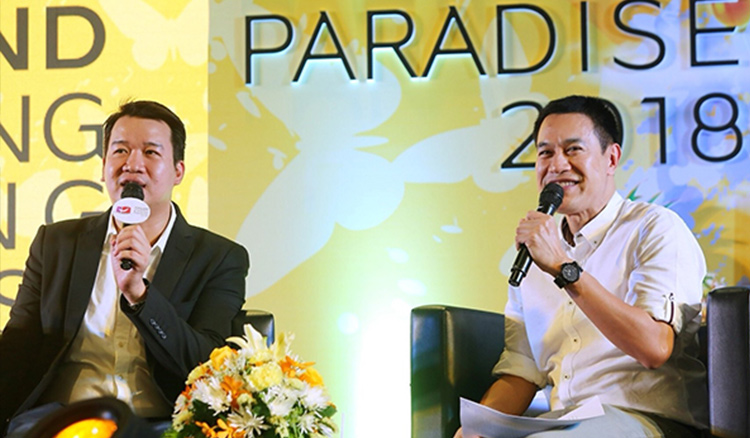 The event in Bangkok will take place at MBK Avenue, MBK Centre. Visitors will find many premium products and restaurants. There will also be a fruit buffet under the theme of "Fruit Food Fest", and traditional performances as well as those by celebrities; such as, Boy Pakorn and Nont Thanon on 15 June, Season 5 band on 16 June, and Marium Grey on 17 June, 2018. Moreover, there will be DIY and CIY activities for visitors to join, and an interview talk wirh M.L.Parson Svasti, a guru from a famous radio show "Ink Eat All Around" of 93 COOL Fahrenheit and Food for charity activity with Book Boonsmith Pukkanasut, a celebrity chef. Furthermore, visitors can win many prizes from various games and activities; such as, with every 300 Baht of purchasing goods, visitors will receive a coupon for a chance to win an air ticket from Thai Smile Airways, souvenirs from TAT and other sponsors. TAT expects that the "Thailand Shopping and Dining Paradise 2018" campaign will attract tourists, stimulate the economy and increase tourism revenue in Thailand like in the past year.